I need to make something perfectly clear before going any further. This is
not
a history and photo essay of the abandoned townsite of Jonesville in Angelina County that briefly served as county seat. That particular Jonesville has a colorful, rough-and-tumble history of its own, but I have yet to visit it, and my sources tell me not to expect much to remain of that former county seat except for an old Centennial Marker. On the other hand,
this
particular Jonesville is located in southeastern Harrison County on Farm Road 134, 16 miles east of Marshall and just two or three miles west of Waskom. To this day, I have yet to see anyone acknowledge this fading community as an authentic Texas ghost town, but I believe the photos and history of Jonesville speak for themselves.
Jonesville is the Texas town that stubbornly refuses to die. Apparently established sometime in the mid 1840s, Jonesville was originally known as Border, possibly because of its close proximity to the Texas-Louisiana border. Border established its own post office on January 18, 1847 - approximately six months before the first federal US postage stamps were issued in New York City. Two years later, the community and the post office renamed themselves Jonesville in honor of William Jones, who operated the first store in the town. When the Southern Pacific Railroad laid tracks across Harrison County, Jonesville uprooted itself in 1868 and moved a mile south in order to situate itself on the Southern Pacific line, now part of Union Pacific Railroad. By 1884, Jonesville featured a steam-powered gristmill/cotton gin, two stores, the post office, and a population of 60.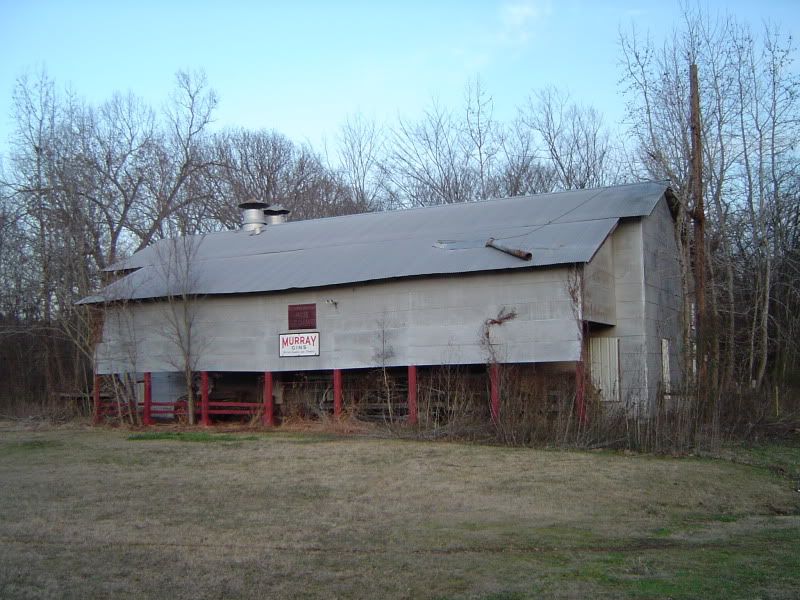 Derelict cotton gin on the eastern edge of Jonesville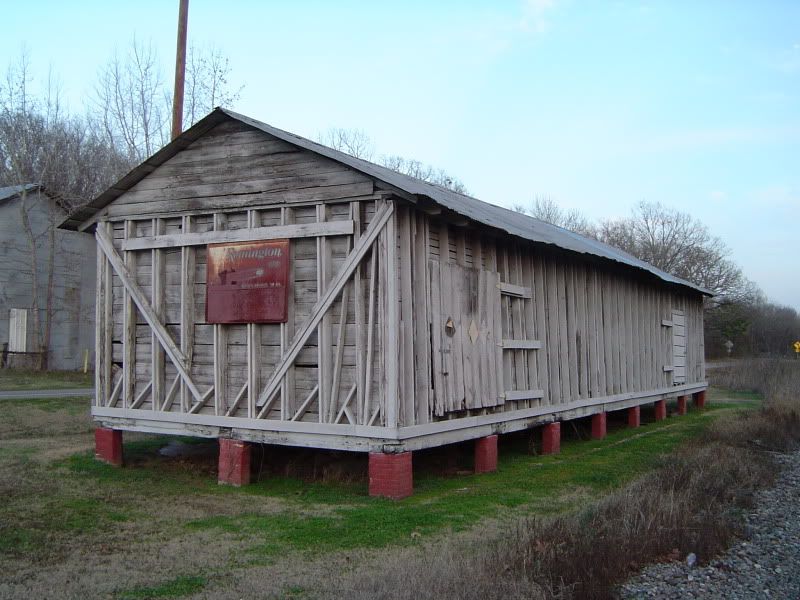 Silent train depot on what is now the Union Pacific line
Jonesville experienced a growth spurt, reaching a population of 275 in 1892. By then, the town added a saloon as well as Baptist and Methodist churches. In 1904, Jonesville also boasted five schoolhouses, three of which educated 233 black students while the remaining two schools educated 35 white students.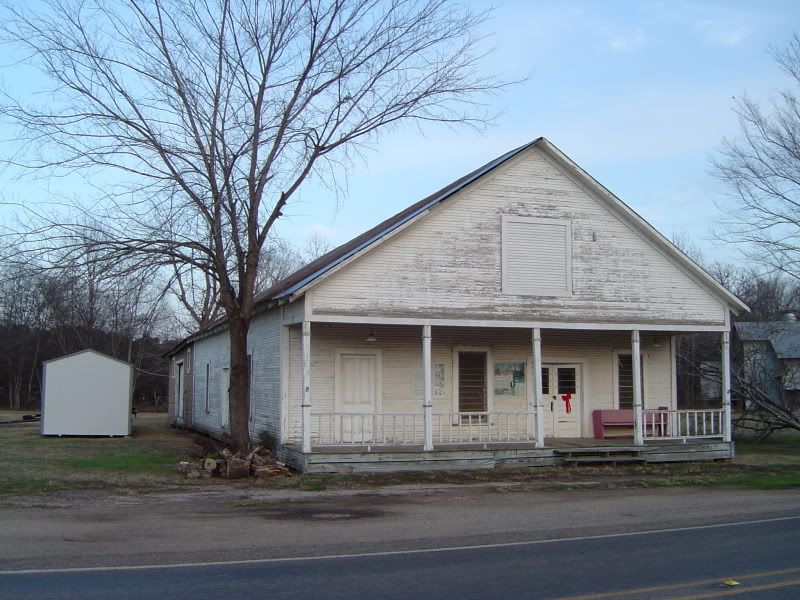 Former store in the heart of Jonesville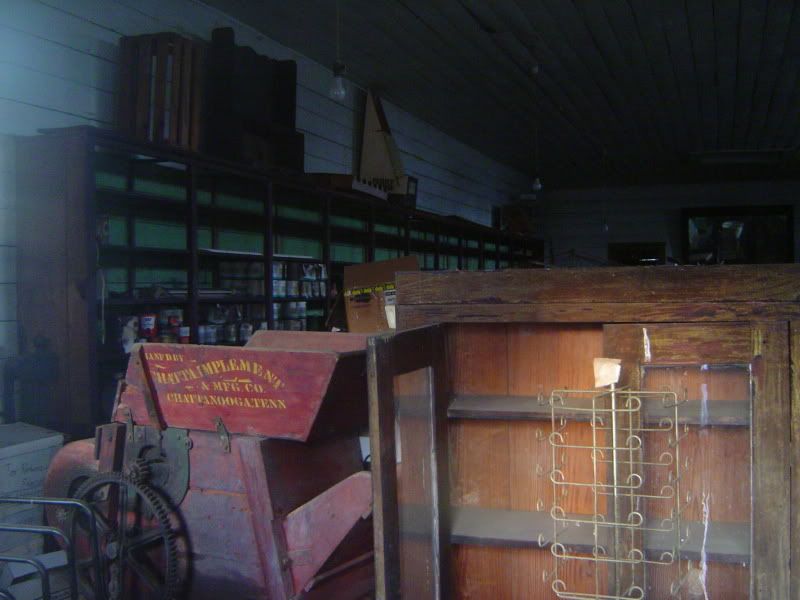 A peek inside the shuttered store
For reasons I have yet to determine, Jonesville began a slow and steady decline after 1904. The population dropped to 150 in 1933, 100 in 1950, and only 28 in 1972, where it has hovered ever since.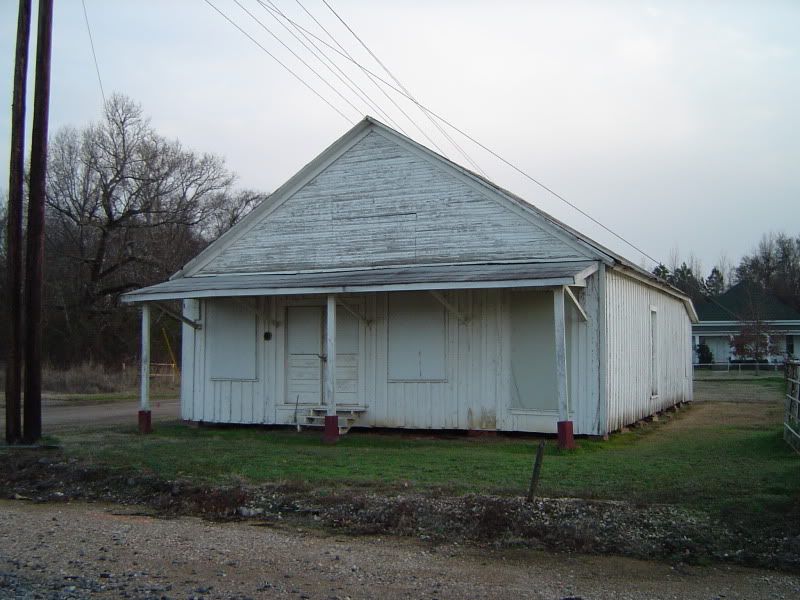 Abandoned building in Jonesville, possibly a school or church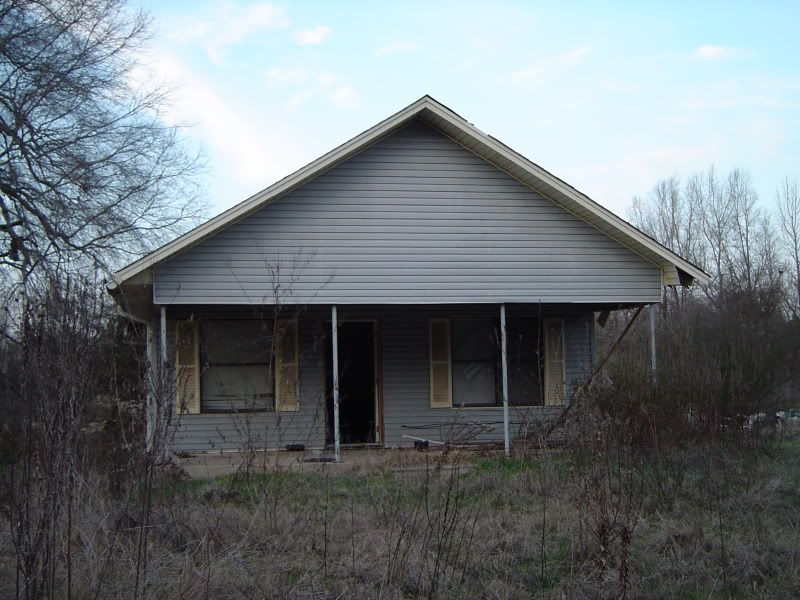 Deserted house just west of the town center
The cemetery for Jonesville is located northeast of town center and is called Concord Cemetery. Back in the 1850s, a separate town named Concord stood at the site, and the cemetery is located where Concord's Methodist church and Masonic lodge once stood many years ago. Concord appears to have merged into Jonesville before the 20th century, and everyone from both communities simply used Concord Cemetery for burials. A word of caution: if you wish to visit Concord Cemetery for yourself, make sure you see the gate and an interesting historical marker before approaching the entrance; I walked towards what I originally thought was Concord Cemetery, but it turned out to be a private family cemetery that is guarded by a very aggressive dog.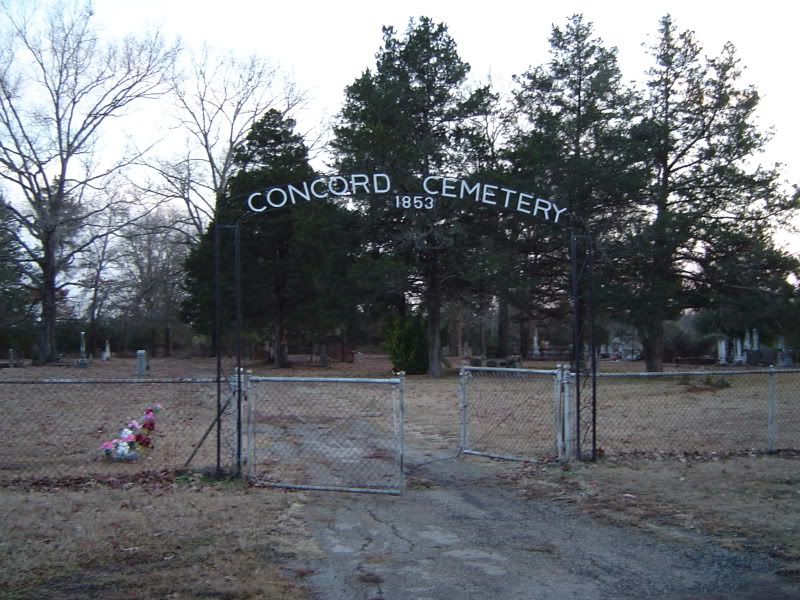 Front gate to Concord Cemetery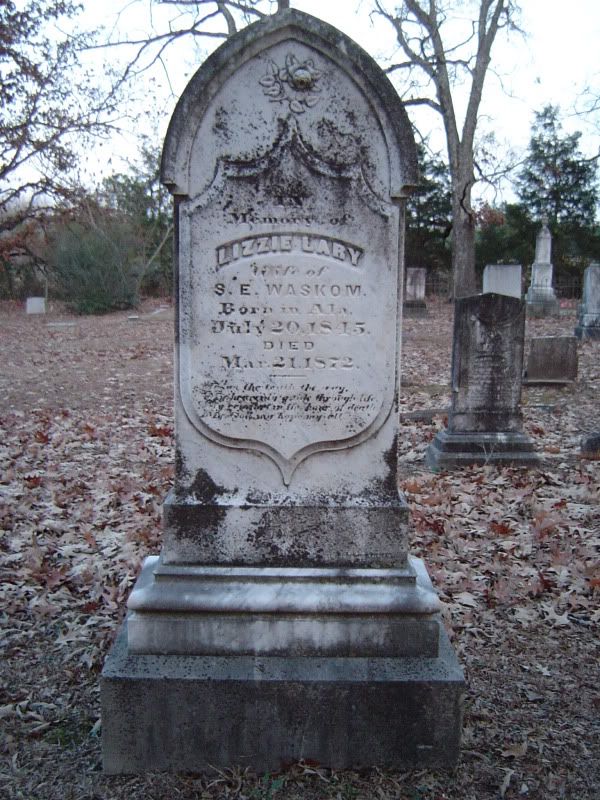 Tombstone of Lizzie Lary, wife of Waskom's namesake, at Concord Cemetery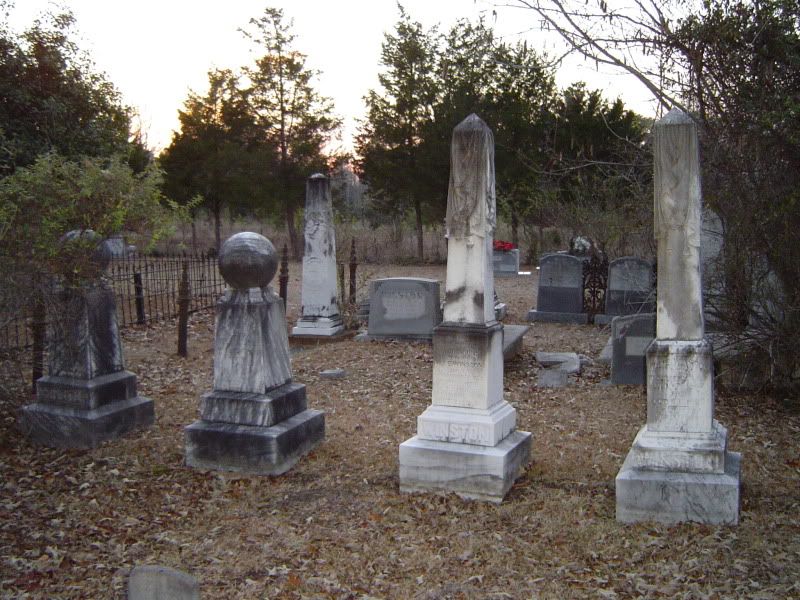 Winston family plot at Concord Cemetery
Aside from the post office, which has remained in continuous operation ever since 1847
despite threats to shut it down as a cost-cutting move
by the US Postal Service, there is one other business in Jonesville that is still in operation - T.C. Lindsey & Company General Store, an authentic Texas treasure and a must-see if your travels take you to either Marshall or Waskom.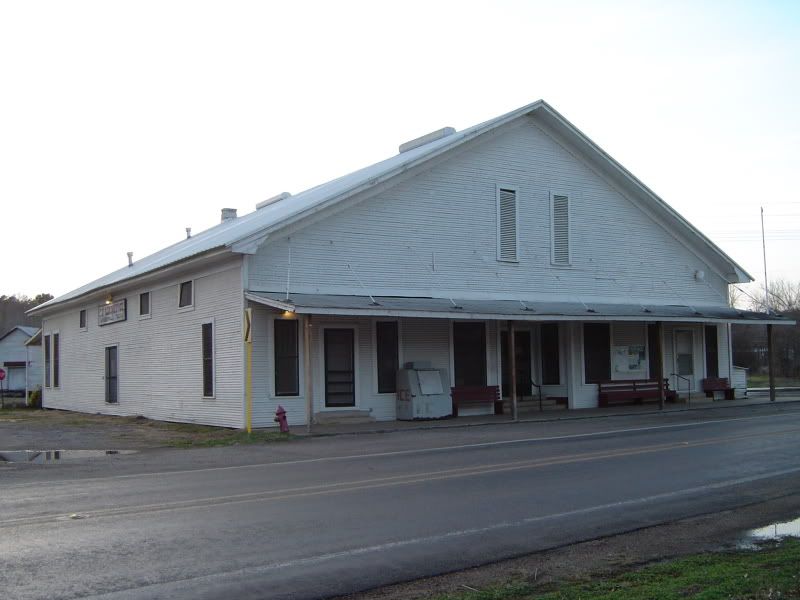 Front view of T.C. Lindsey & Company General Store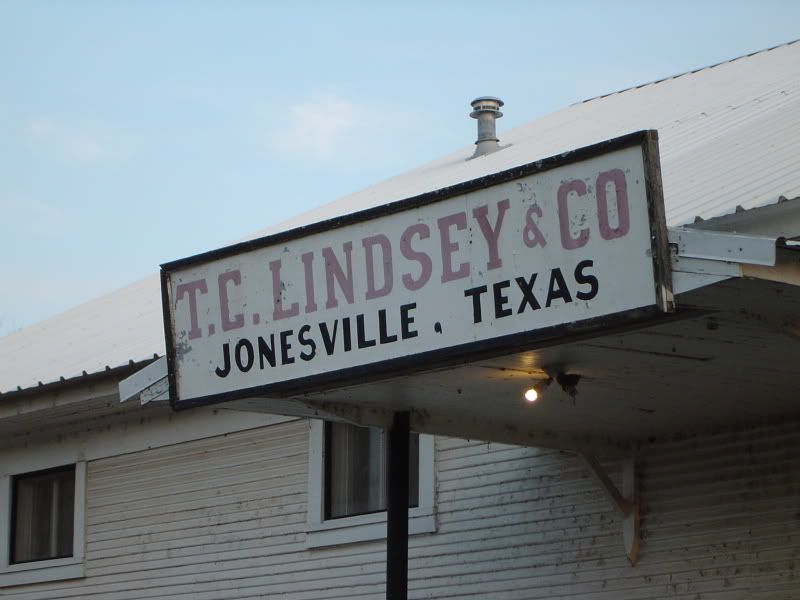 Sign for T.C. Lindsey
Remember how I said Jonesville's post office has been in business since 1847? So has T.C. Lindsey & Company. The store has been operated continuously by the Vaughan family since 1870, and co-owner Lelia Vaughan has been one of the post office's strongest defenders. Stepping into this general store feels like stepping back in time. Literally.
View inside T.C. Lindsey General Store (from the second floor)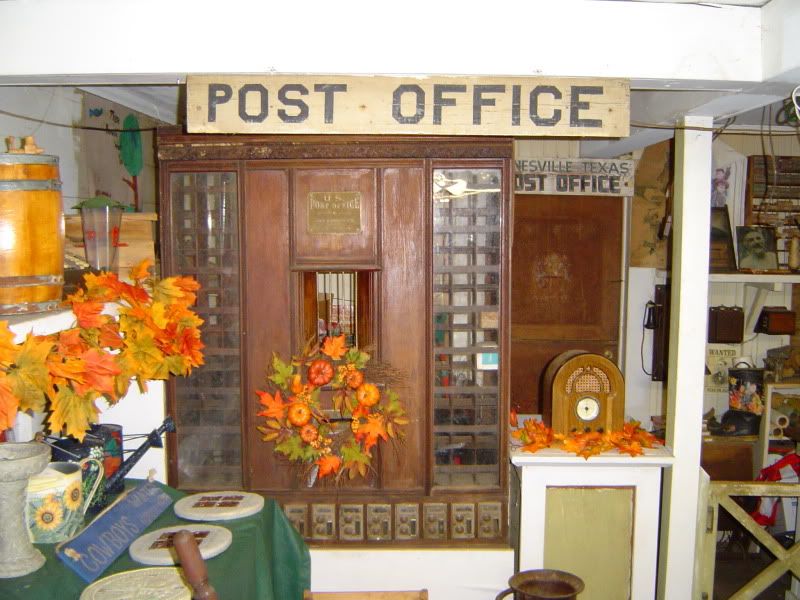 Now-decommissioned post office window at T.C. Lindsey (the modern post office is located next door)
T.C. Lindsey & Company General Store has been used as a filming site for various movies and television shows, including two Disney projects (
Bayou Boy
and
The Pond
), and has even been showcased on the
60 Minutes
news program by CBS. While the general store still offers many wares for sale from overalls to quilts, it also serves as a museum for many objects and goods from yesteryear. You simply have to see it for yourself.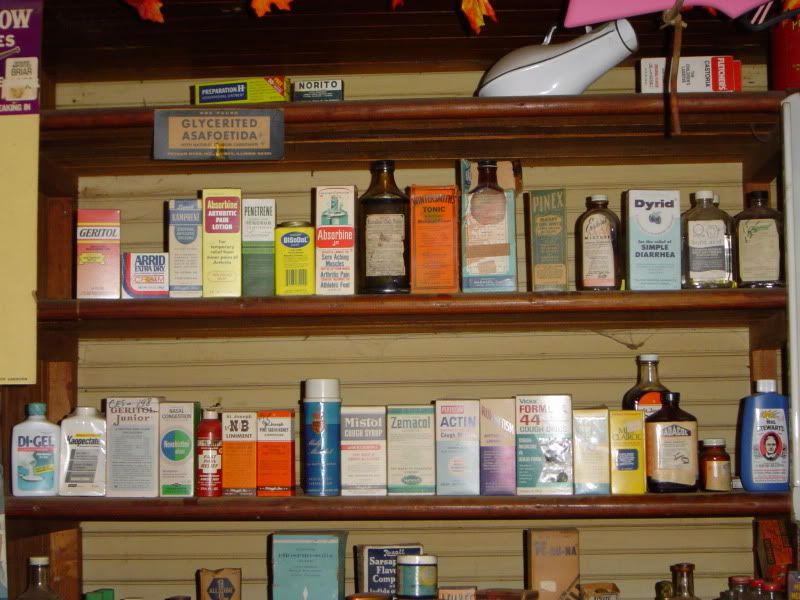 Various bottles from T.C. Lindsey's medicine collection, including some antique patent medicines
Jonesville, though it has shrunk over the years, is holding on to its post office, its general store, and its very identity as a town despite pressure from the outside. It may be a ghost town today, but Jonesville is one of the proudest and most spirited ghost towns in Texas, and I hope this community survives for at least another 165 years.