Some ghost towns in Texas have long and detailed histories replete with tales of ambition, grandeur, innovation, and sometimes lawlessness and mayhem. And then there are ghost towns like Gilliland, which is located on Farm Road 1756 in north central Knox County, within an hour's drive from the Panhandle.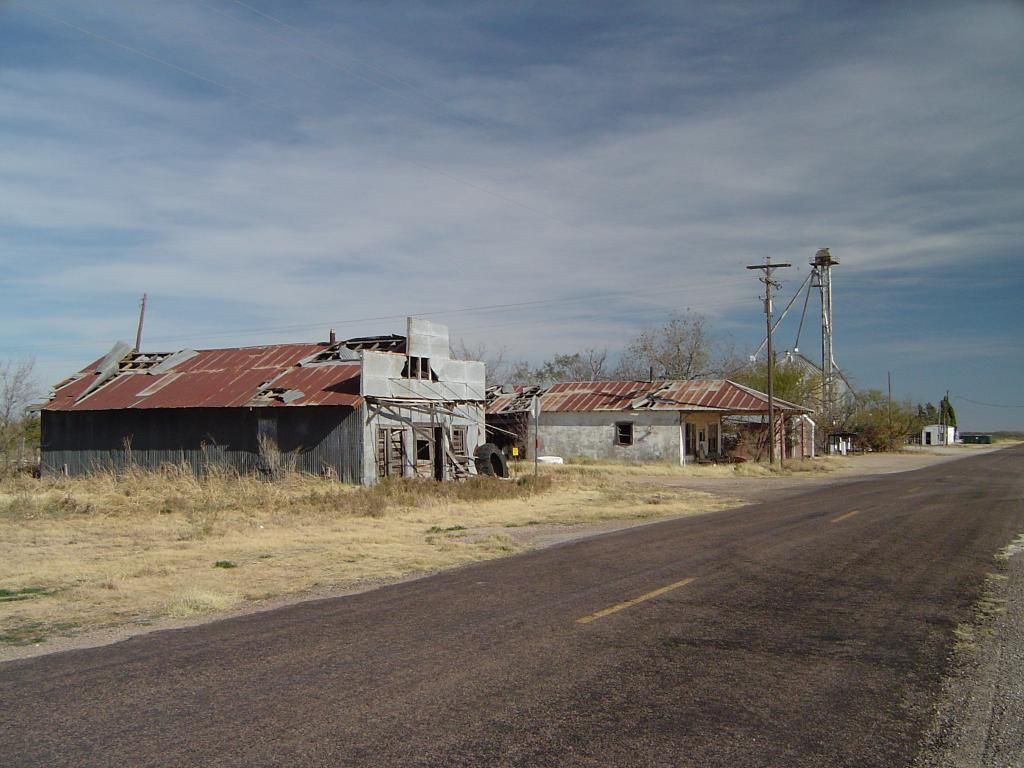 Downtown Gilliland today
Located smack dab in the middle of nowhere, Gilliland never grew to any great size - boasting a reported peak of 120 residents in 1947 - but those that called Gilliland home worked hard to build it into a community that could take care of itself. The first white settlers to put down roots here established a community called Coyote, and their efforts managed to attract some Norwegian families from Bosque County, who migrated to Coyote in 1890. The community established its own school district on May 1, 1892, and opened the doors of its school in 1895, with Oma Aker serving as the community's first teacher. When Coyote resident O.M. Olson opened a post office inside his home in 1907, the post office was named after district judge W.A. Gilliland, and the name quickly stuck to the town itself.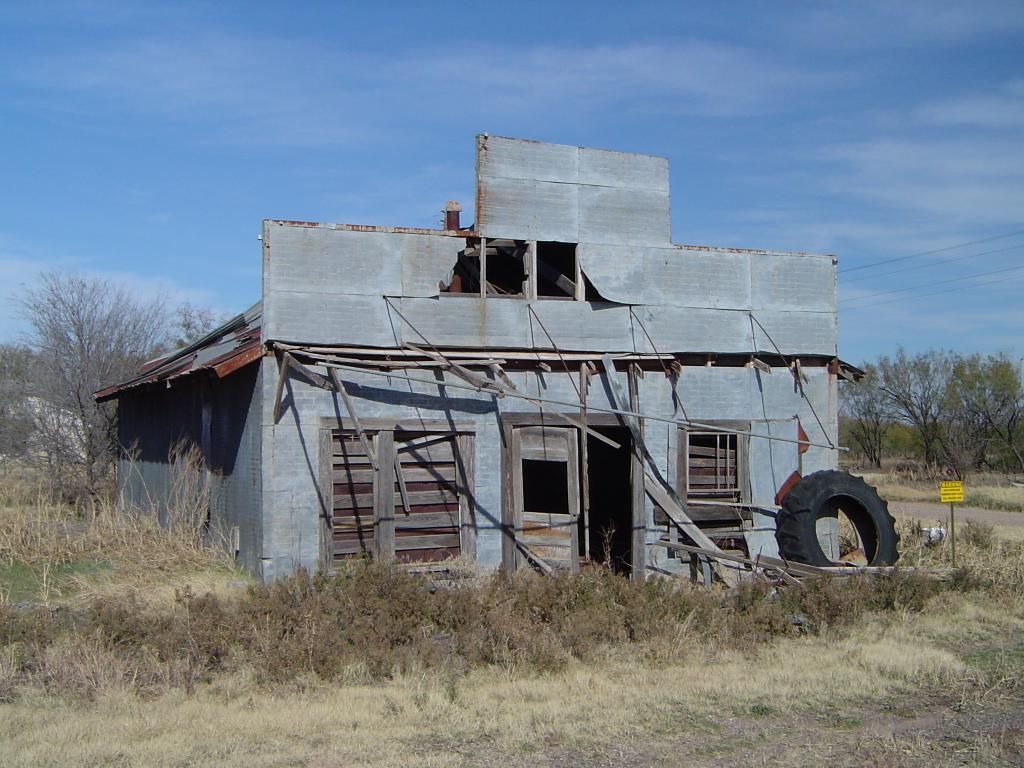 Abandoned and deteriorating general store at Gilliland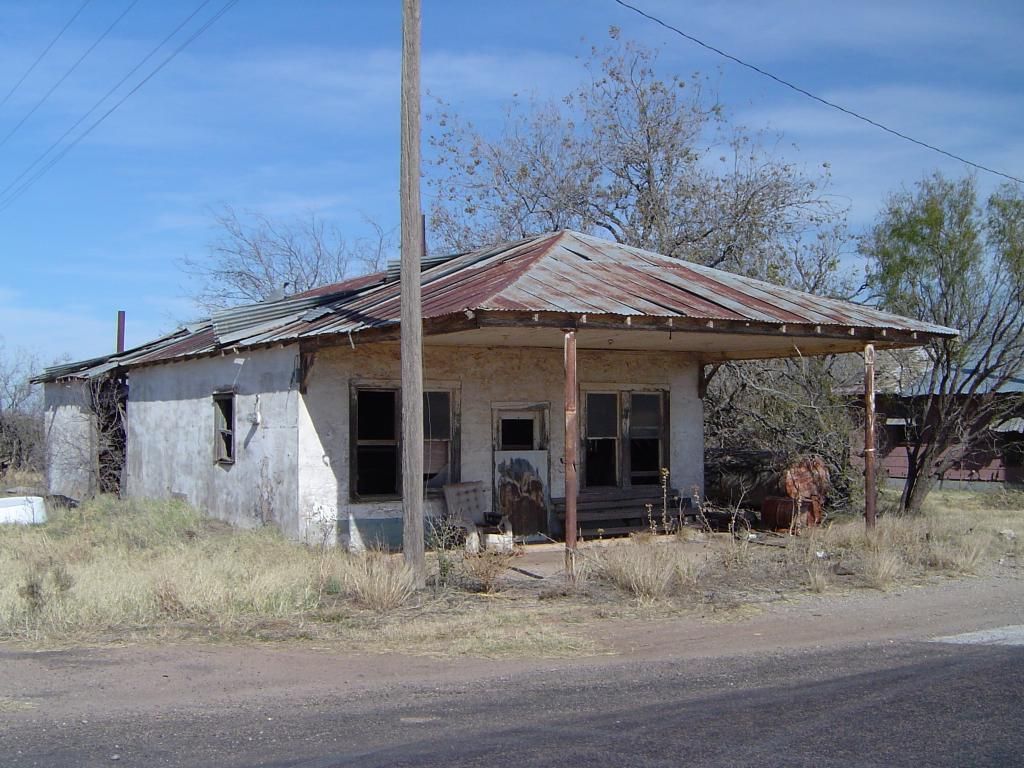 Remains of Gilliland's garage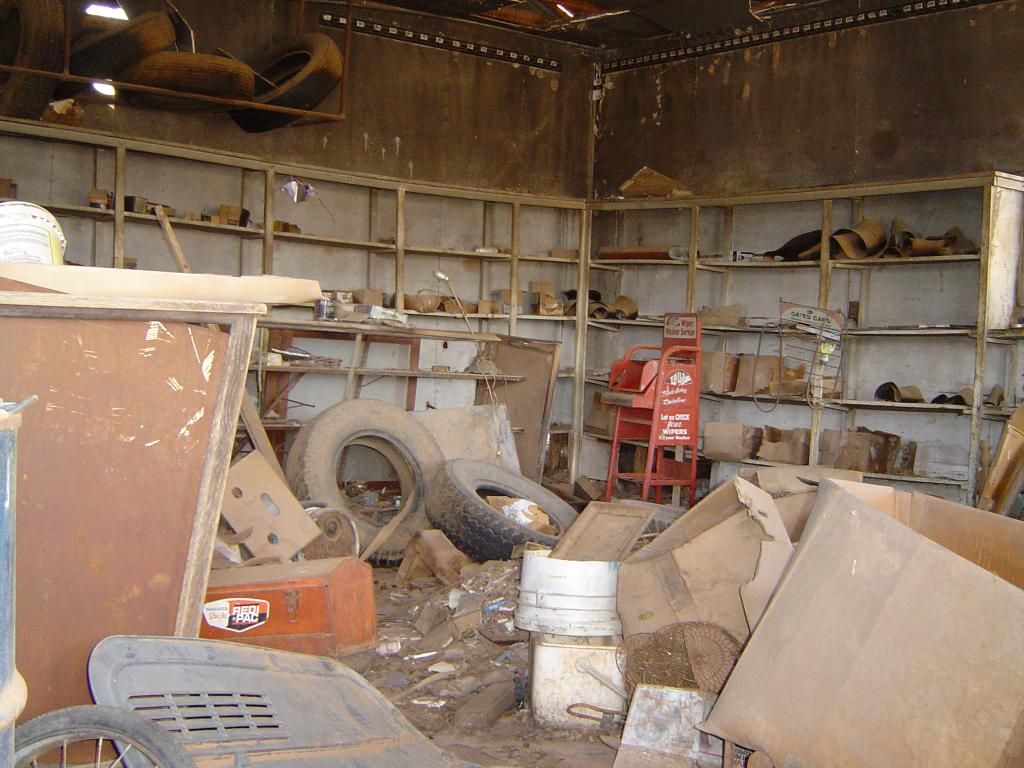 A peek inside the disheveled garage
A cotton gin was built just outside Gilliland in 1910 and later modernized in 1936. Gilliland's population grew from 50 in 1925 to 120 in 1947, with the school, four businesses and one church serving the town's needs.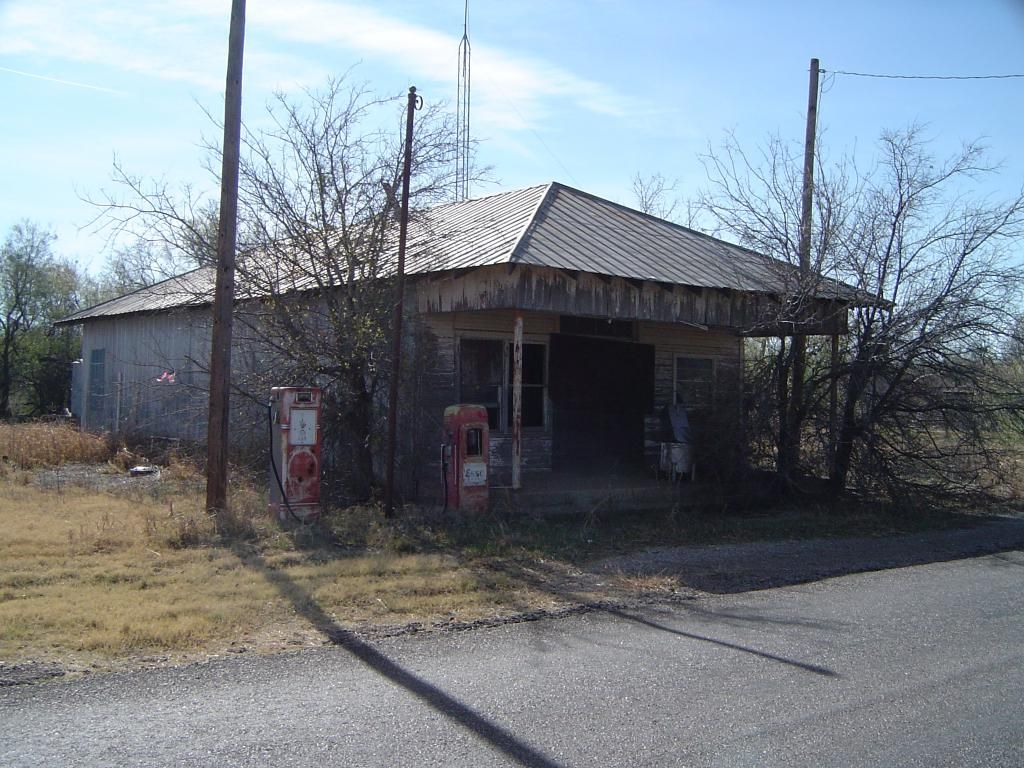 Gilliland's abandoned gas station and grocery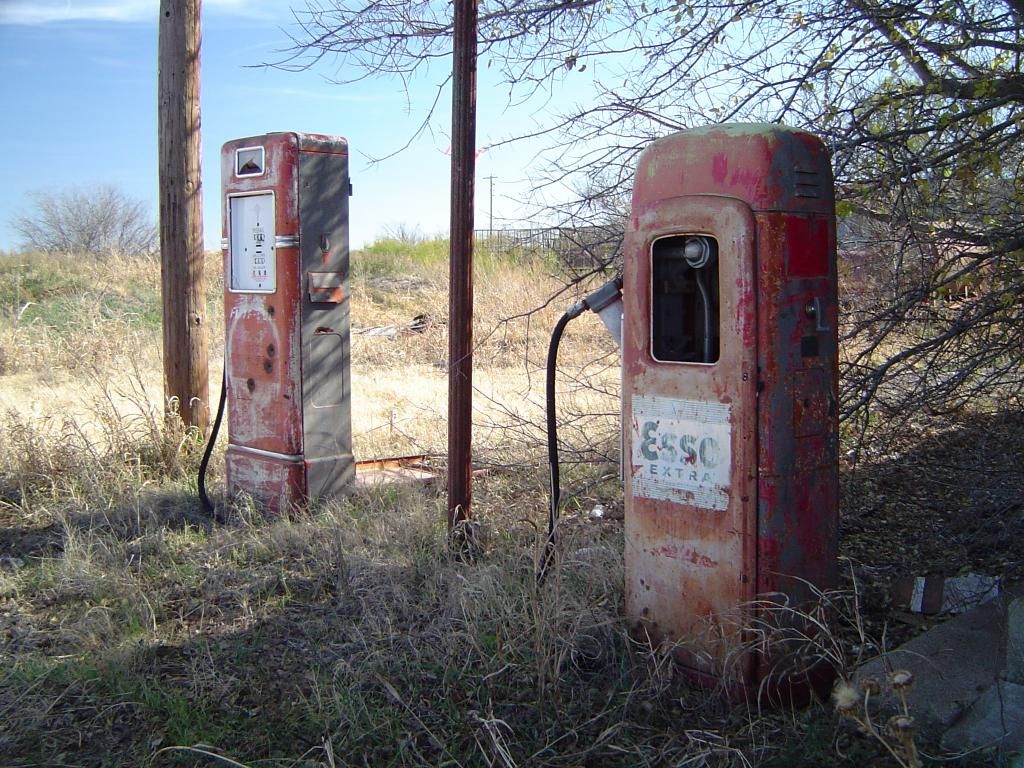 Closer look at the rusting Esso gasoline pumps (today, Esso is known as ExxonMobil)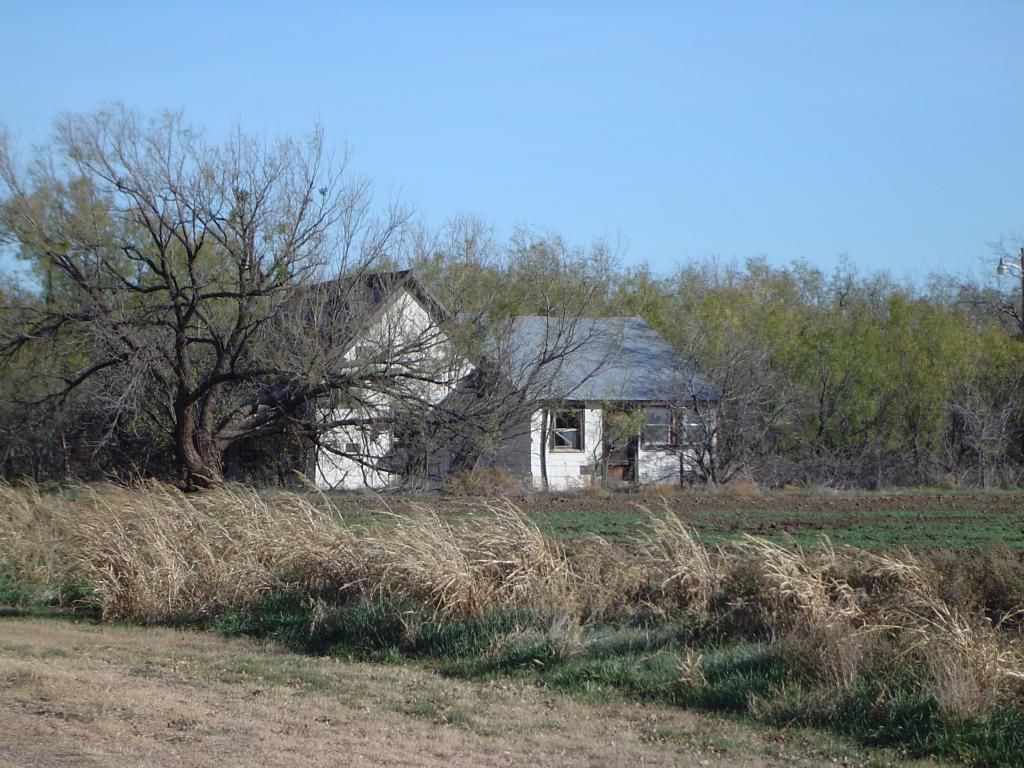 One of numerous derelict houses in Gilliland being reclaimed by the elements
The most important building in Gilliland appears to have been its school. Although small compared to many modern school buildings in Texas today, Gilliland's school featured numerous classrooms, a cafeteria, and a gymnasium that doubled as an auditorium for plays and assemblies. Over the years, the school absorbed other schools in the region, which undoubtedly contributed to the town's growth. In 1948, however, it was Gilliland's turn. The town's high school was transferred to the city of Munday, some 20 miles south of Gilliland, leaving the town with only a grade school that continued to operate until the school itself was closed down in 1975.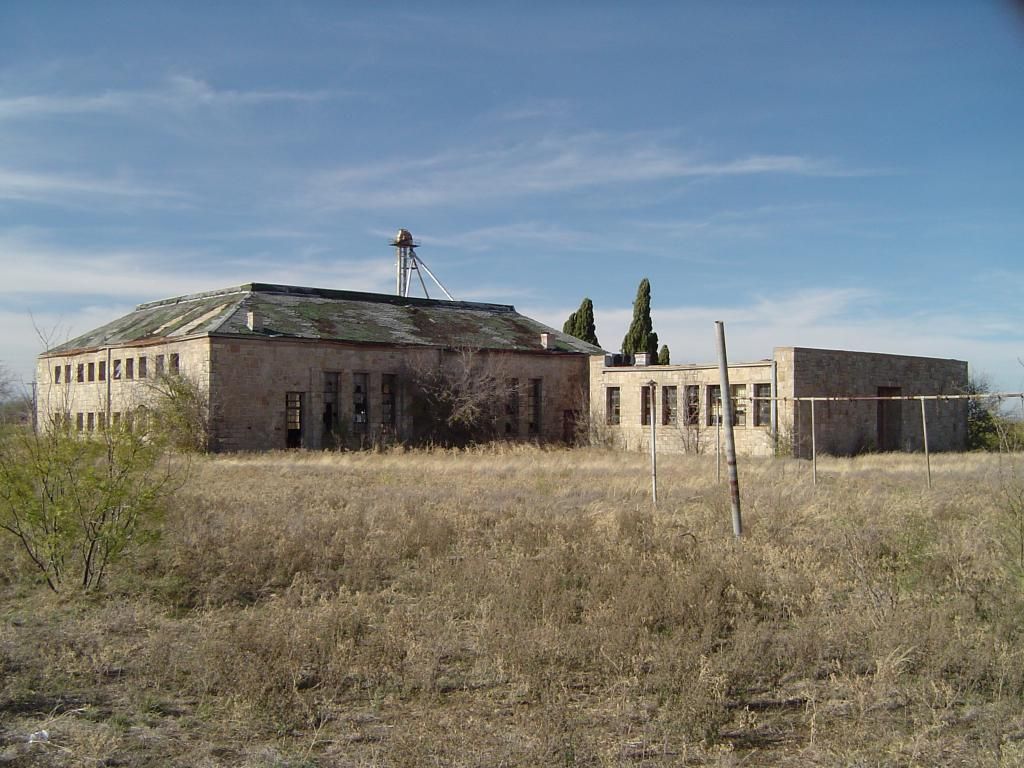 Gilliland's school building as seen from the rear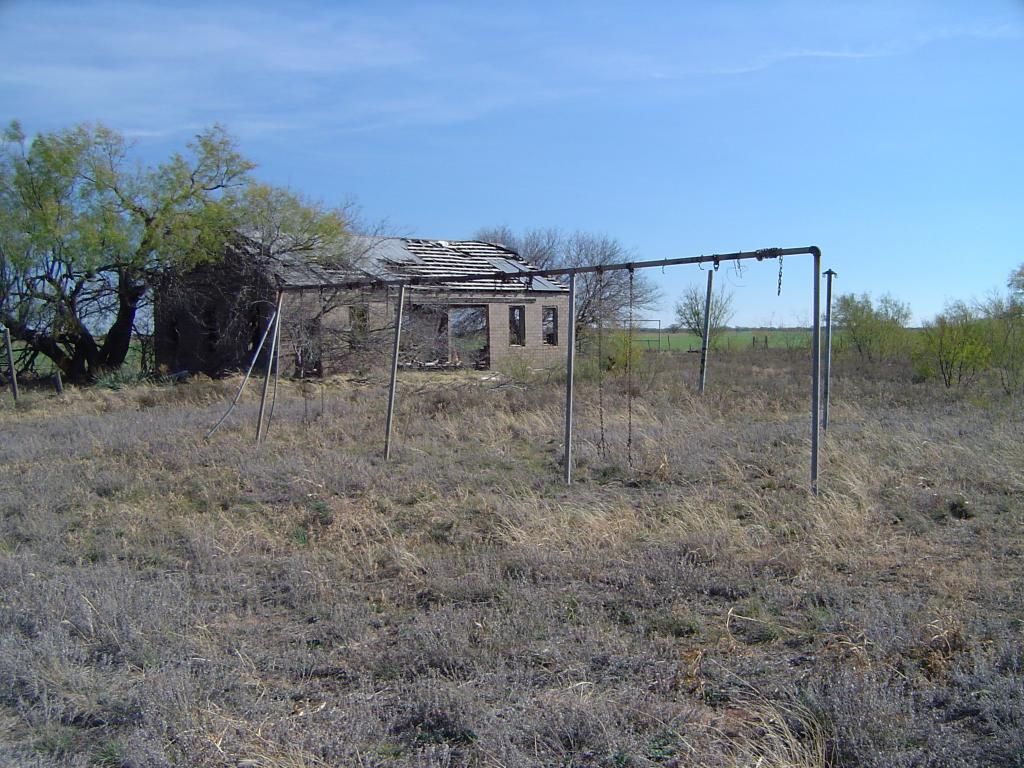 Weatherbeaten swingset at the Gilliland school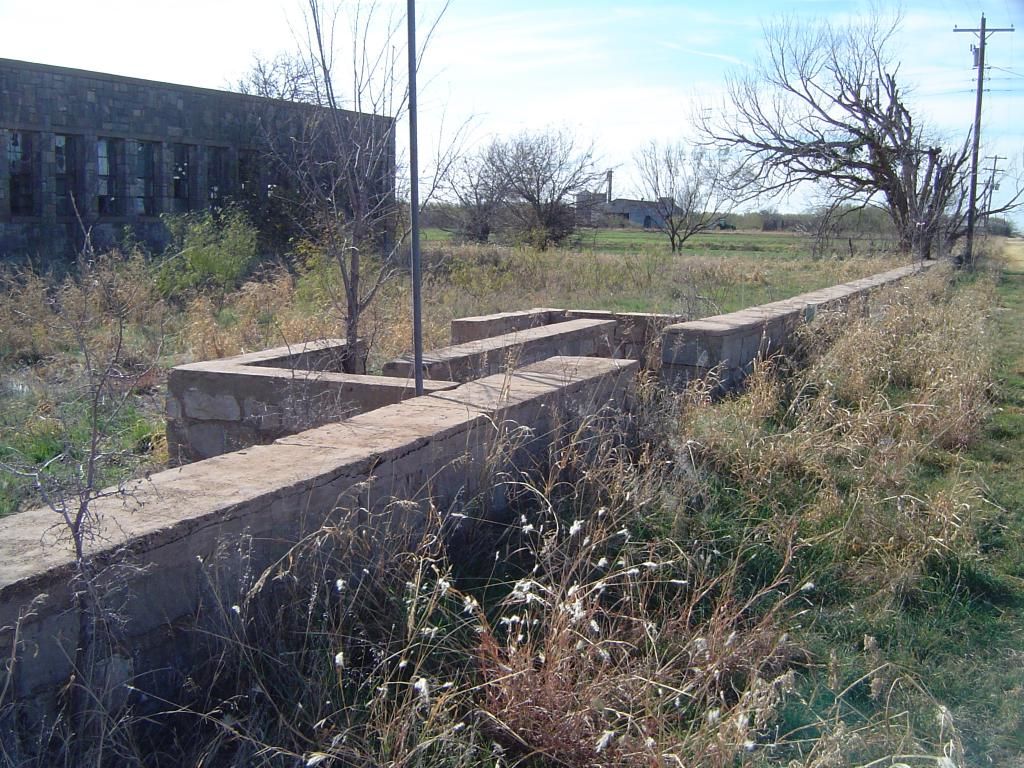 Ingenious front gate to Gilliland's school - students can fit through, but cattle cannot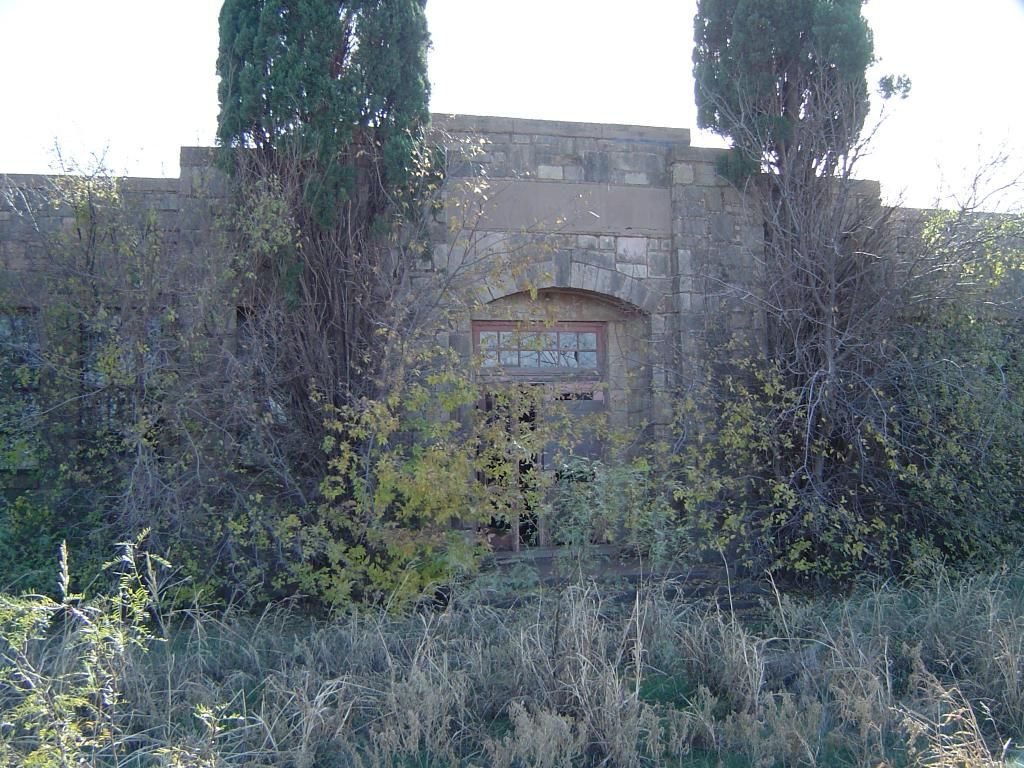 Front door to Gilliland's school building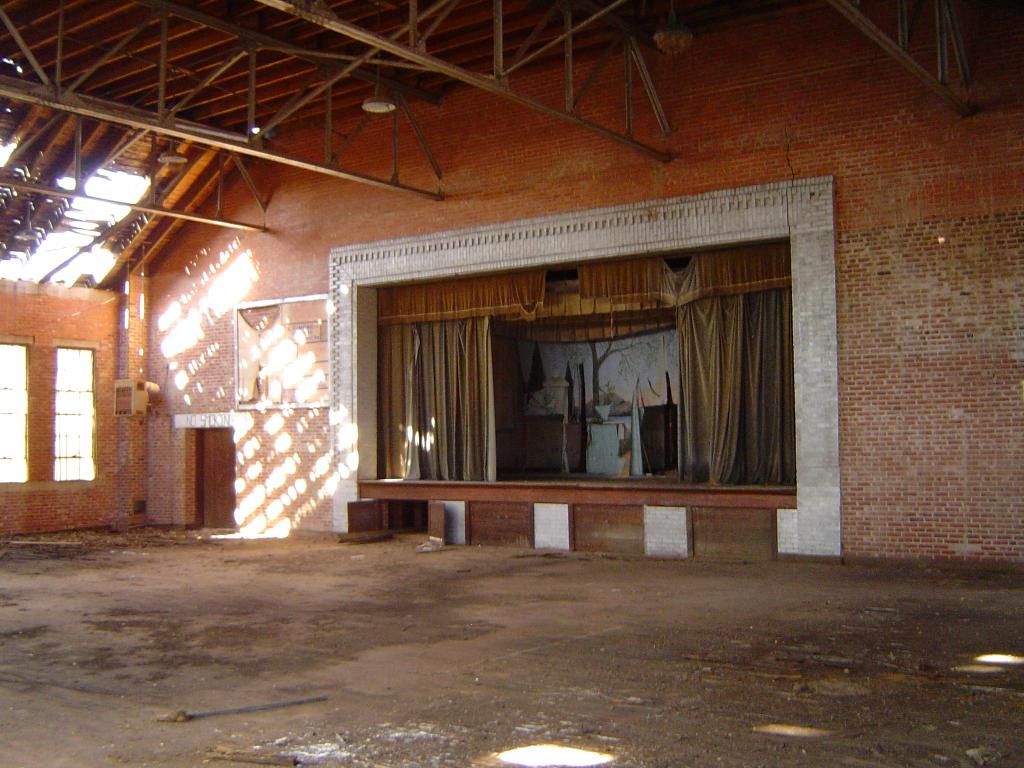 Stage in the gymnasium, still outfitted for a school play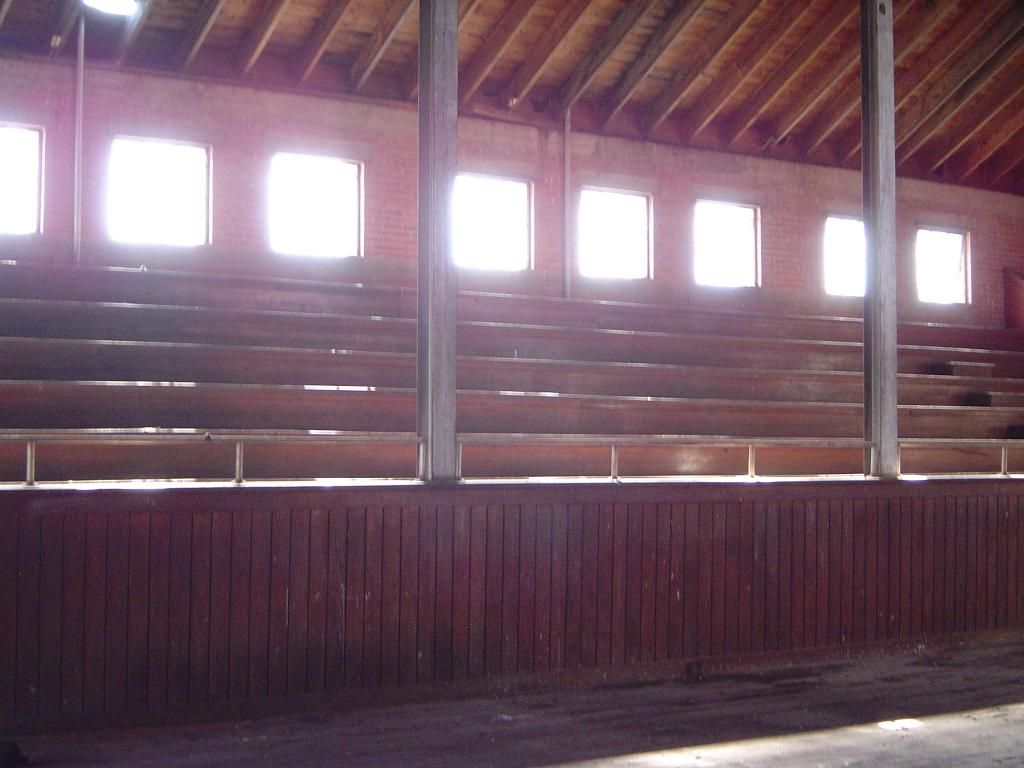 Bleachers in the gymnasium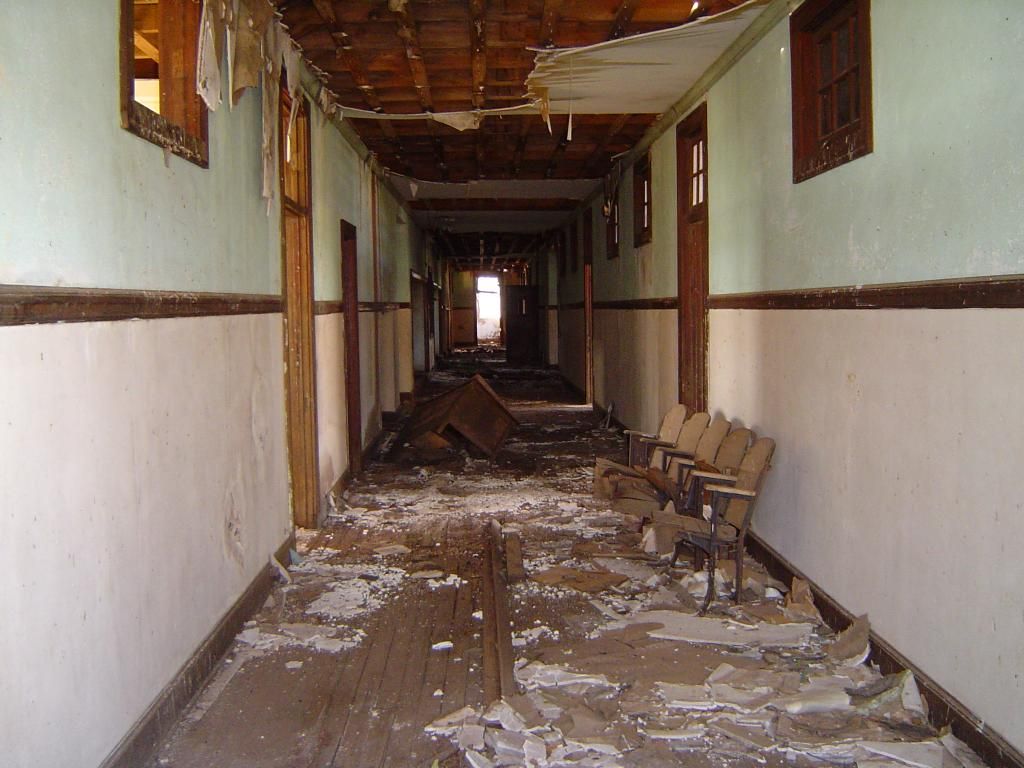 Hallway between classes with rotting and deteriorating floor - walking on the floorboards is NOT recommended
The closing of Gilliland's school appears to mirror the fortunes of the town itself; in 1990, the population was reported as 103, but ten years later, the number plunged to only 25. Today, there may be even fewer than that.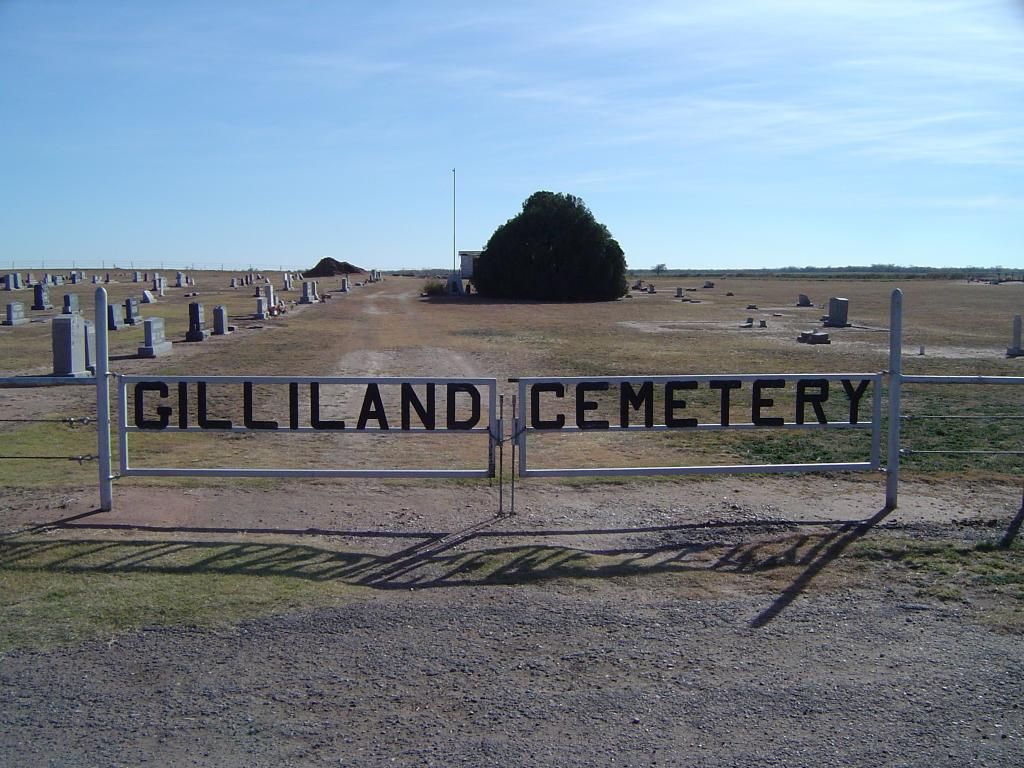 Front gate to Gilliland Cemetery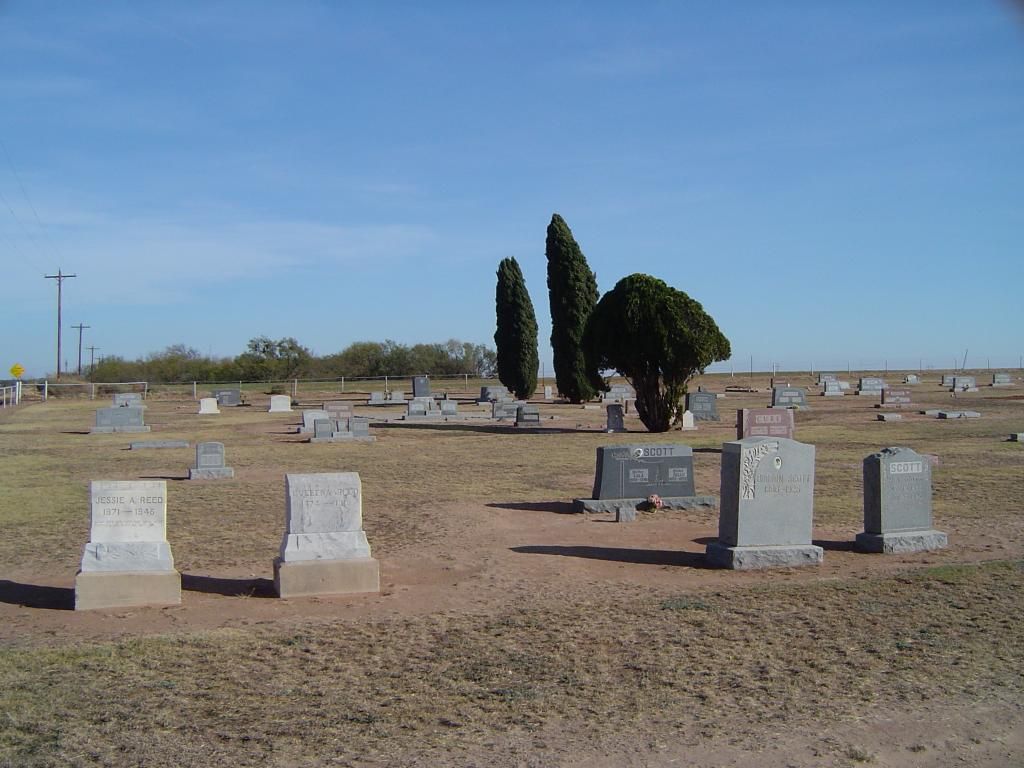 Some of the numerous graves at the cemetery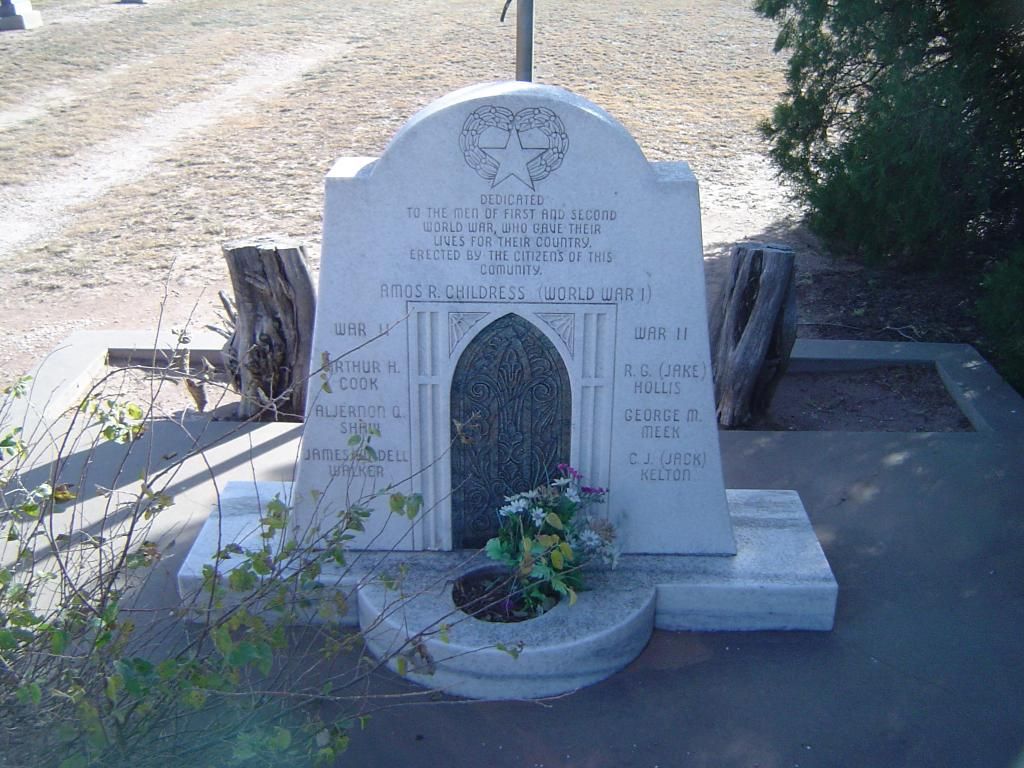 Memorial to World War I and World War II veterans at the cemetery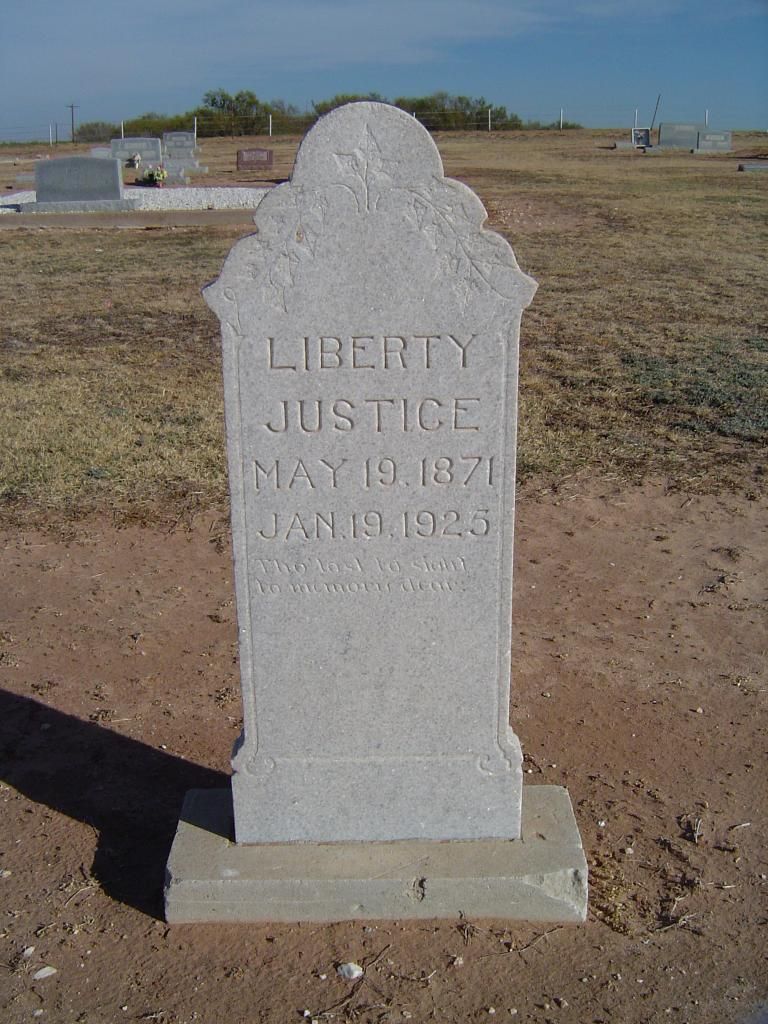 One of Gilliland's denizens had a striking name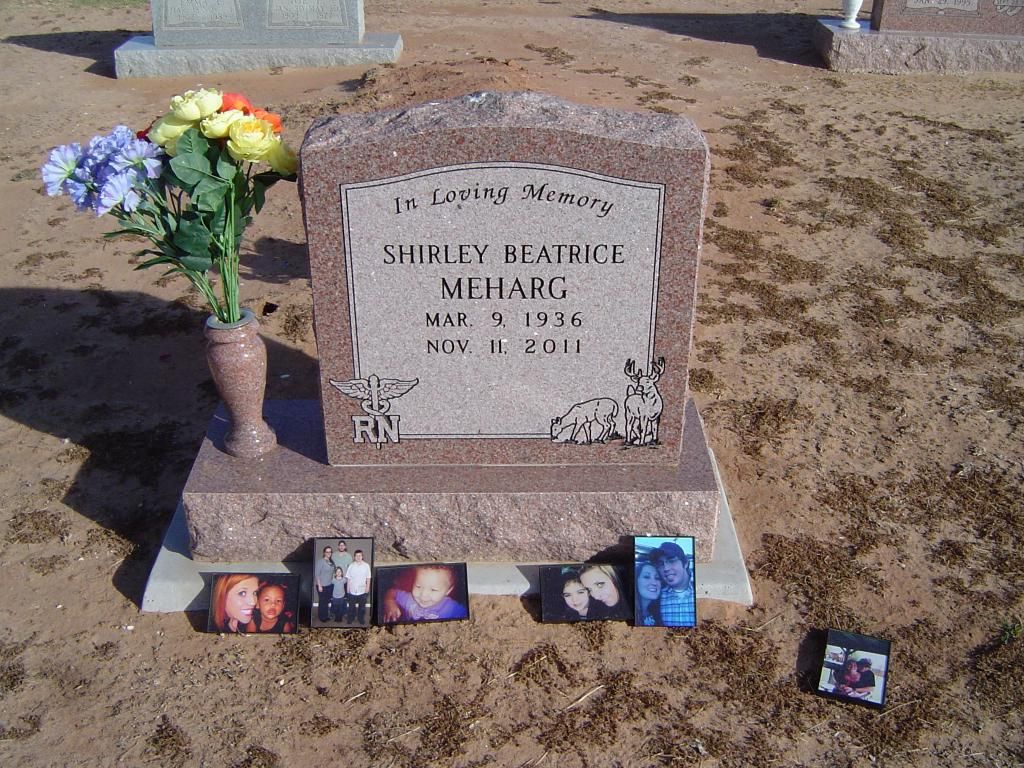 Tombstone for a nurse
Gilliland Cemetery is approaching its sesquicentennial, and unfortunately some of the older gravestones have been damaged or disappeared completely. A couple of graves caught my eye in the far corner of the cemetery - the only known African-Americans buried in Gilliland. Whoever interred them apparently felt the need to not only isolate their graves from the general population at the cemetery, but also to stamp the word "Negro" on each of their headstones.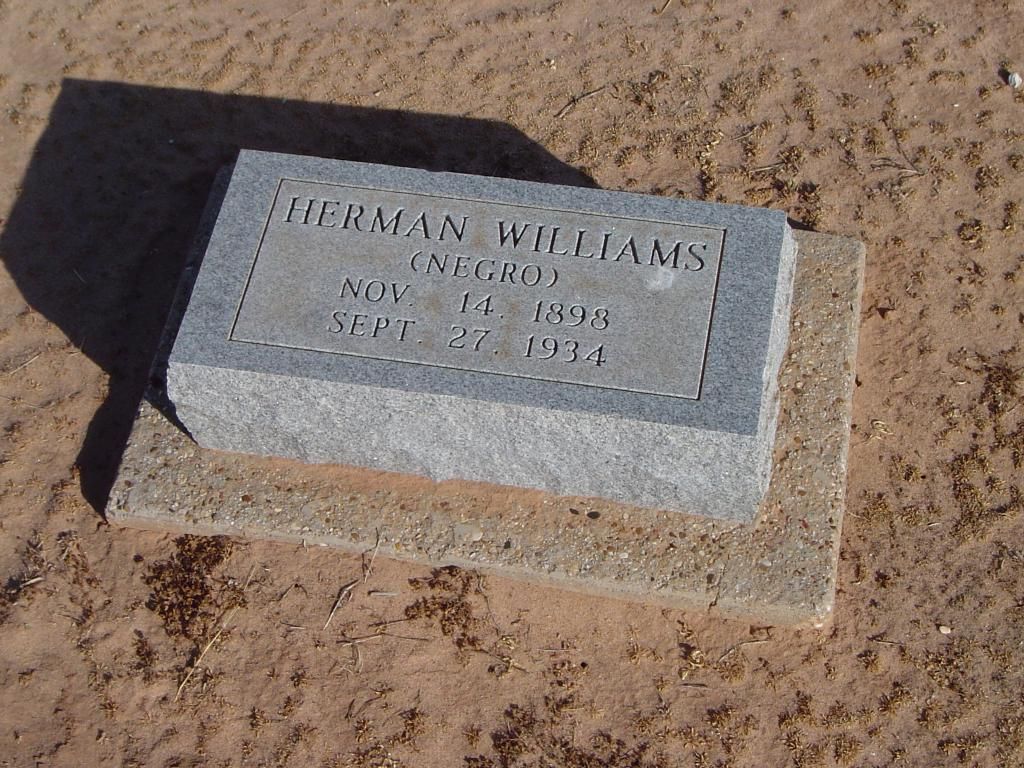 Grave marker for Herman Williams
Looking back at the photographs I took of Gilliland, while I am proud of the images I've been able to share with you, there were so many more images of the ghost town I could have captured. I've been looking forward to visiting Gilliland for a long time, and while the chances are remote that I will ever set foot in the townsite again, if I ever do, I will definitely have to grab more photos of this small but proud town nestled in the Rolling Plains, just southeast of the Panhandle. Sometimes, the best stories come out of the smallest towns, and in the case of towns such as Gilliland, it's not just a matter of what the town has built - but also what it has left behind.