A lot of communities in Texas became ghost towns because railroad tracks were never laid anywhere in the vicinity of these sites. Ireland, however, is an example of a town that gained a railroad, then lost it.
Ireland, which straddles the Coryell/Hamilton county line about 16 miles northwest of Gatesville, got its start as the rural community of Hamco, which took its name from the first letters of each county. In 1911, however, the St. Louis Southwestern Railway Company (better known as the Cotton Belt Railway) ran a line between Gatesville and Hamilton that ran right through Hamco, which blossomed into an actual town through the work of the Mid-Texas Improvement Company. The locals then petitioned for a post office to be named in honor of John Ireland, a former Texas governor. The post office was granted, and Ireland was born in earnest.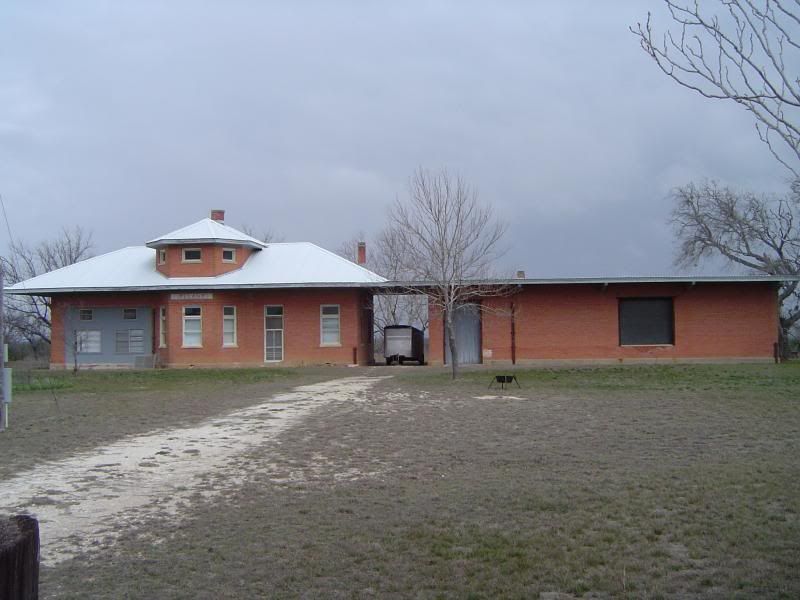 The handsome train depot at Ireland, now on private farmland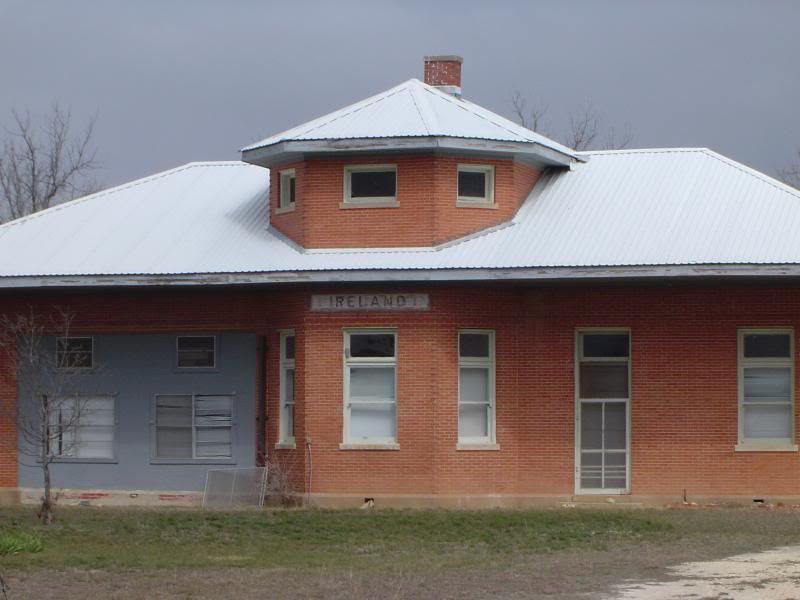 A closer look at the depot
The new town attracted cotton farmers who were eager to sell their crops to European nations, where World War I drove up prices for agricultural commodities. Ireland's population swelled to 400 by 1921, when a two-story brick schoolhouse was built on the county line to replace its previous wooden frame schoolhouse. In addition to the school, Ireland now boasted a bank (also two stories) with $20,000 of capital stock and a chamber of commerce as well as three churches, three general stores, a drug store, a restaurant, and several other businesses.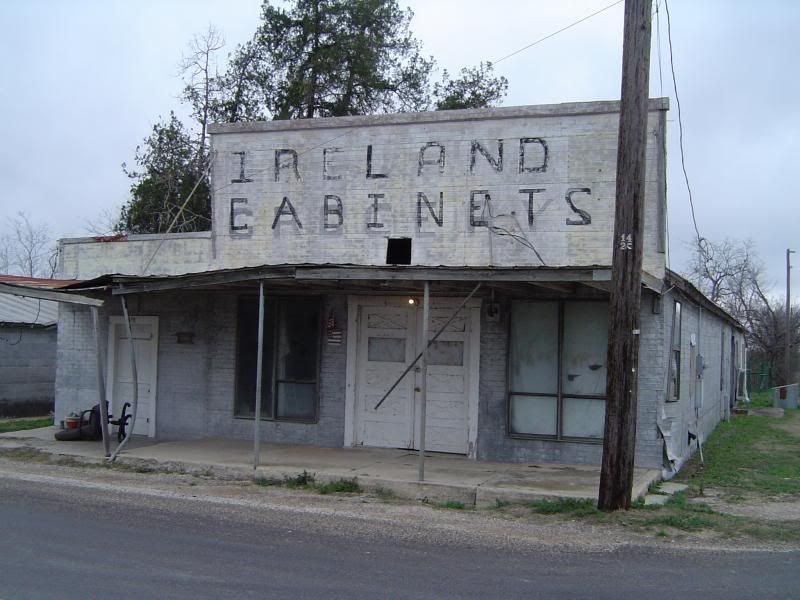 A general store in downtown Ireland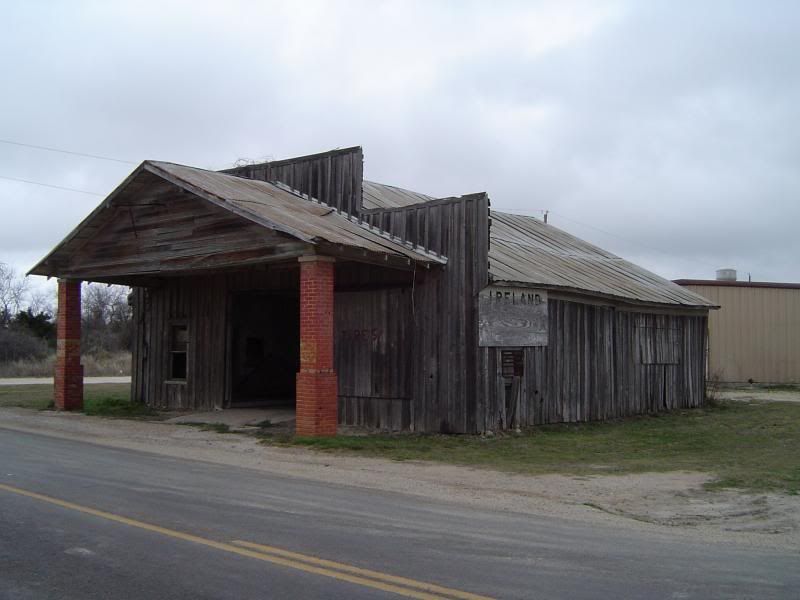 Another general store that converted into a gas station
Unfortunately for Ireland, agricultural prices collapsed in 1921, making it harder for farmers to realize a profit on their crops. Then the Great Depression hit in 1929, and Ireland's downward spiral was now unstoppable. Families who couldn't sell their land often had it foreclosed by the banks. The Cotton Belt Railway stopped passenger service to Ireland in 1936, finally pulling up its tracks in 1942. By the end of World War II, only 40 residents remained.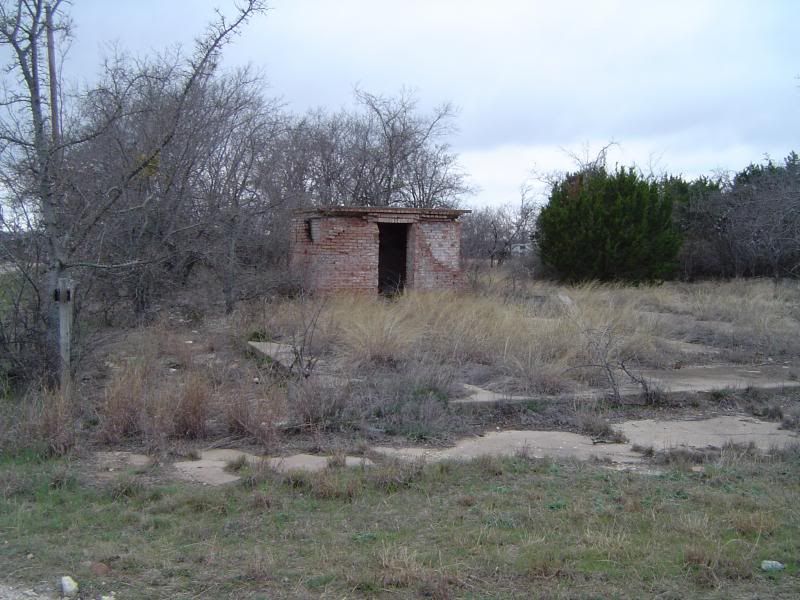 Foundations and vault of the bank in Ireland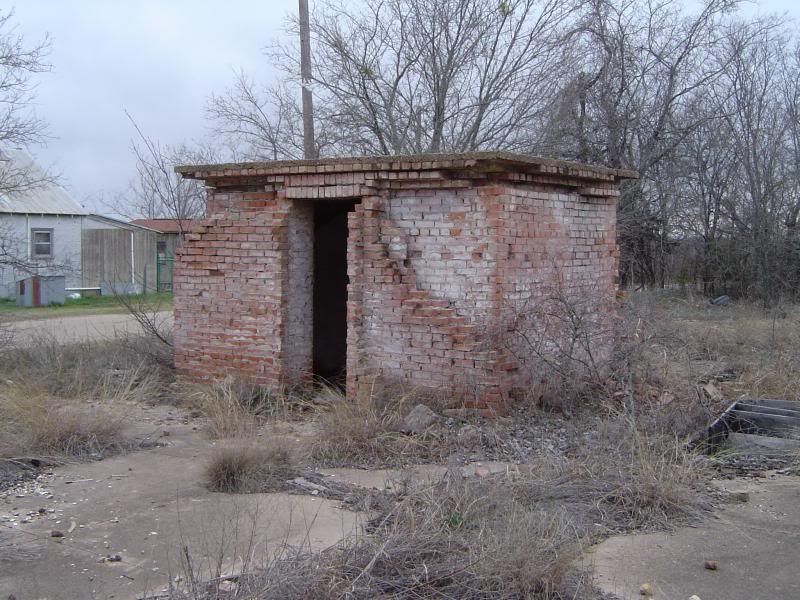 A closer look at the vault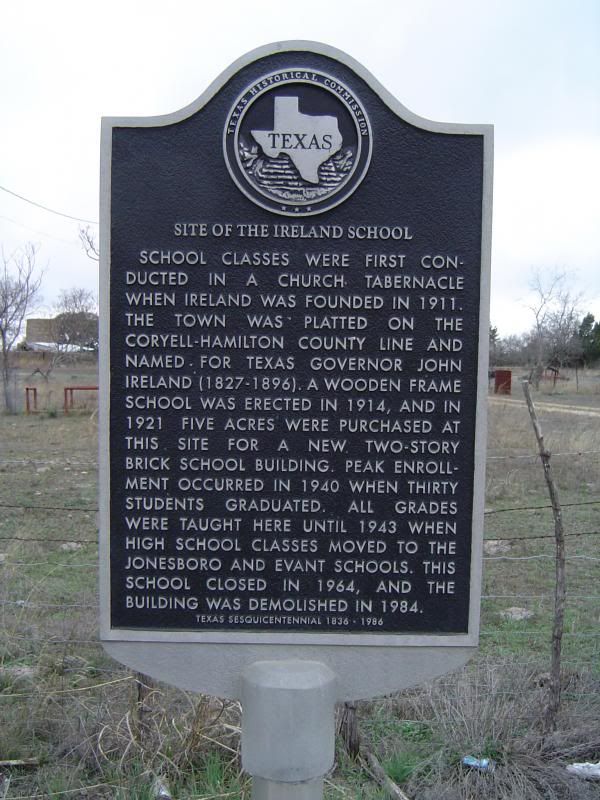 Historical marker designating the location of the schoolhouse, which was finally demolished in 1984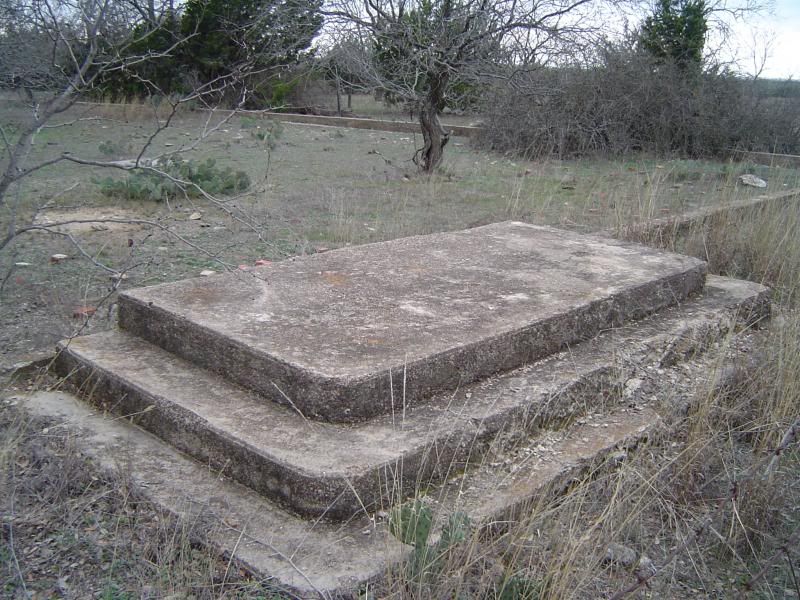 Front steps and foundations of the school, now on private property (Thanks to Jamye Carr for discovering this)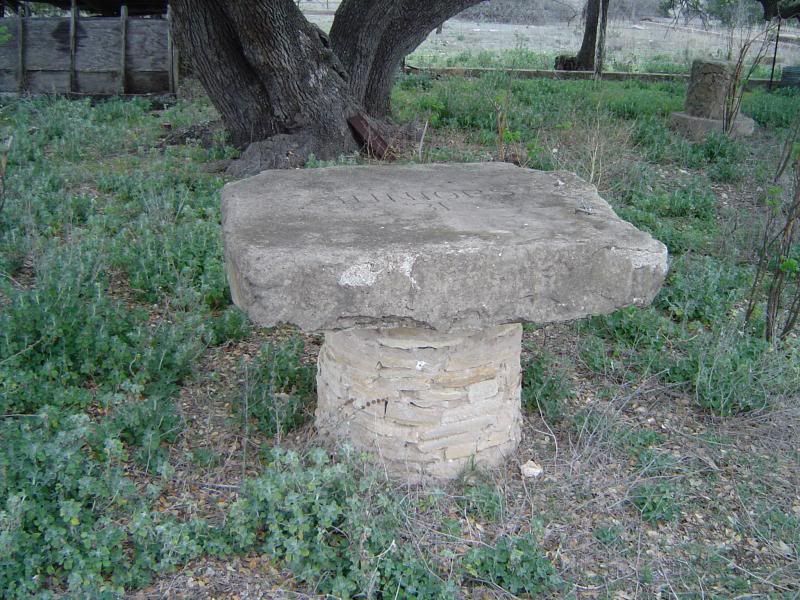 Table inscribed with JUNIORS 31 just outside the school (Thanks again, Jamye)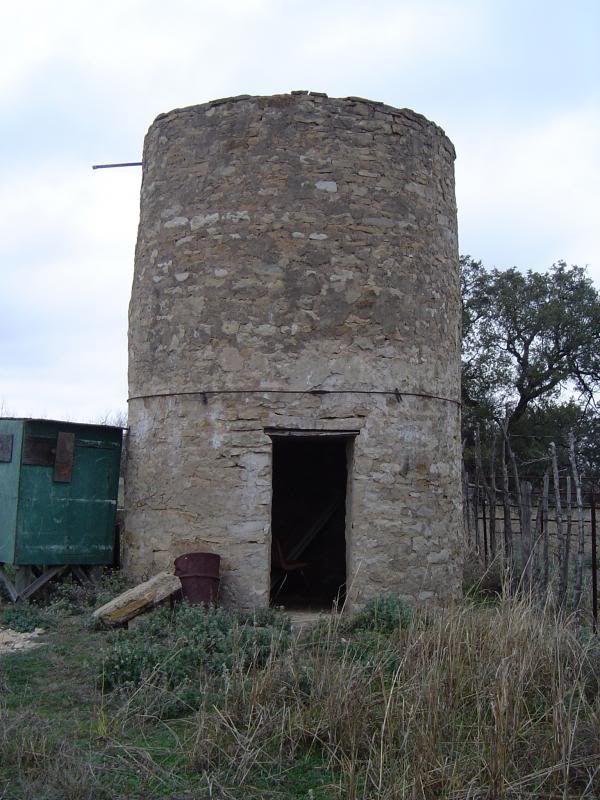 A water cistern (?) behind what may have been a gymnasium for the school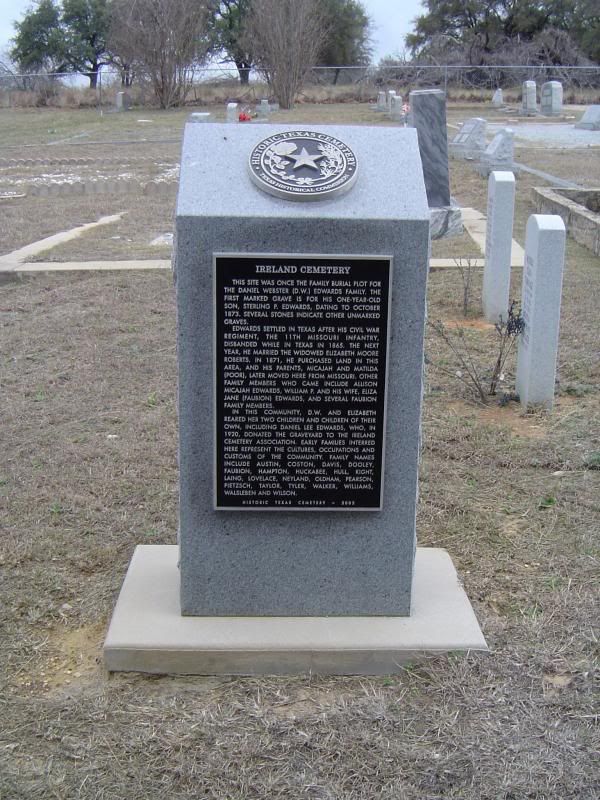 A state marker at Ireland Cemetery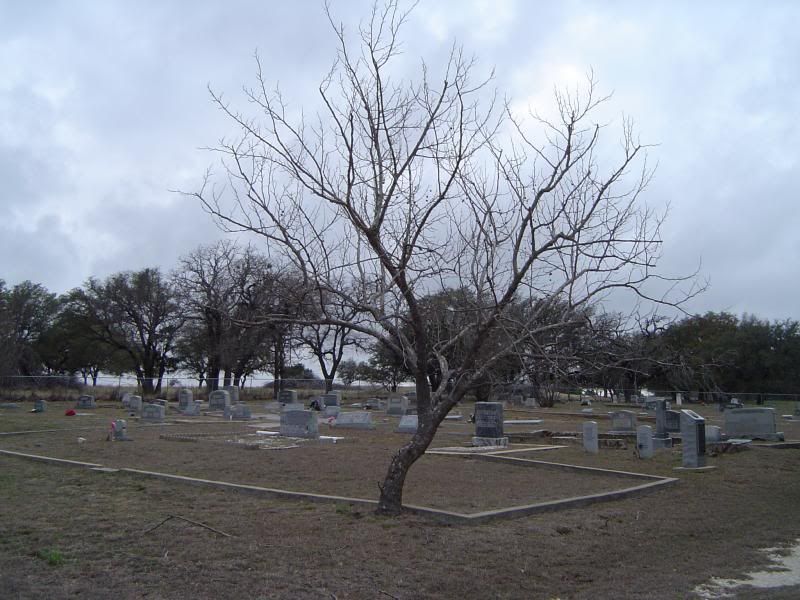 This tree stands vigil over Ireland's dearly departed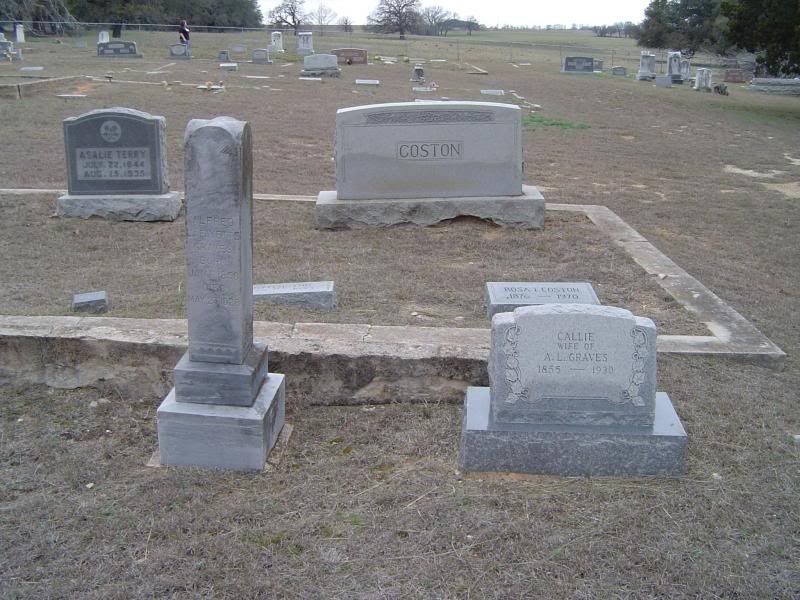 Various gravestones at Ireland Cemetery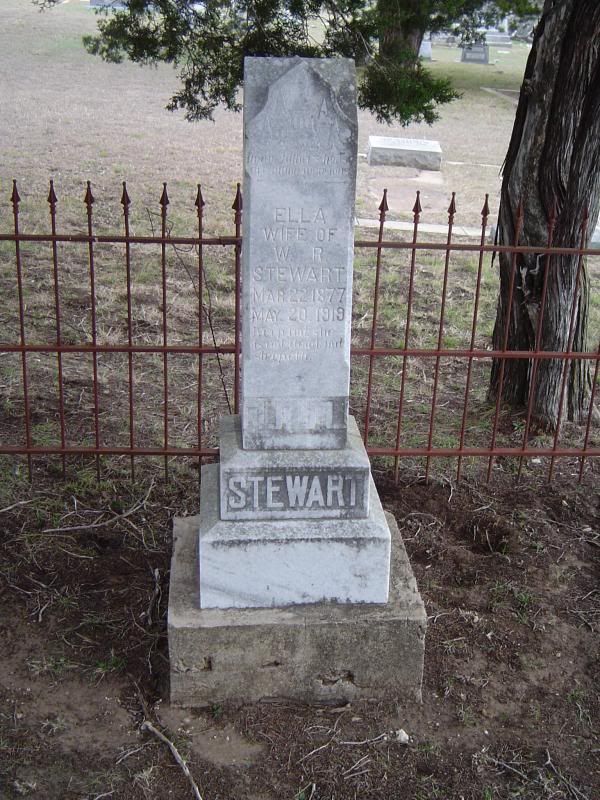 Resting place of Ella Stewart, wife of W.R. Stewart
Ireland's post office managed to linger on until 1970, when it became a rural branch of the Gatesville service. The population grew to 60 in 1990 and stayed there for at least 10 years. A recent estimate says that there may now only be 20 people living at the townsite. One of the churches has also been converted into a private residence.
Today, Ireland is a quiet place, farmed and ranched by the few diehards who stayed behind, and friendly dogs play amongst the building foundations that straddle Farm Road 932 on the county line. Jamye and I truly enjoyed our visit to this once-promising Texas ghost town, built on cotton and the railroad, but doomed by outside forces beyond its control.