Happy New Year, everybody!
If you're a Latter-day Saint living in Texas, it might interest you to know that the first Mormon colony in the Lone Star State has become a ghost town. The East Texas community of Kelsey can be found in Upshur County seven miles west of Gilmer on FM 1795 about a mile and a half south of State Highway 154. To someone just passing through, Kelsey might look like a sleepy little rural community, but upon closer inspection, the town once billed as the "Zion of the South" starts to look a little ghosty.
Kelsey got its start in 1898 thanks to John and Jim Edgar, brothers from Alabama who tried to make a home with their fellow Mormons at the colony in Mesa, Arizona, but just couldn't take the desert climate. Jim made it back to Alabama, but for financial reasons, John rented a farm in Upshur County and hoped to use the profits from his crops to fund the rest of the trip home. John's harvest was so bountiful that he wrote Jim in Alabama and convinced him to relocate to the Texas farm. The two brothers purchased 140 acres of land in 1898 and a similar amount of acreage in 1900. Salt Lake City began to take notice of the Edgar enterprise, envisioning the settlement as a haven for Latter-day Saints who were experiencing persecution in other parts of America. Missionaries were dispatched to the Upshur County site, a log chapel was built by Mormon settlers, and the site received its own post office in 1902, named after nearby Kelsey Creek.
Historical marker at Kelsey, with the last commercial store in town standing vacant in the background
Kelsey really started growing in 1904, when LDS authorities sent out a county surveyor to lay out an actual townsite on Jim Edgar's plot of land. By this time, even more Mormon settlers were migrating from all across America to the nascent Texas town - enough to attract a railroad line maintained by the Marshall and East Texas Railway in 1910. By 1911, Kelsey boasted five stores, three sawmills, two blacksmith shops, a gristmill, a shingle mill, and a cotton gin. These were joined in the following year by the Kelsey Academy, a two-story red brick schoolhouse operated by the missionaries and the first school in East Texas to feature a gymnasium.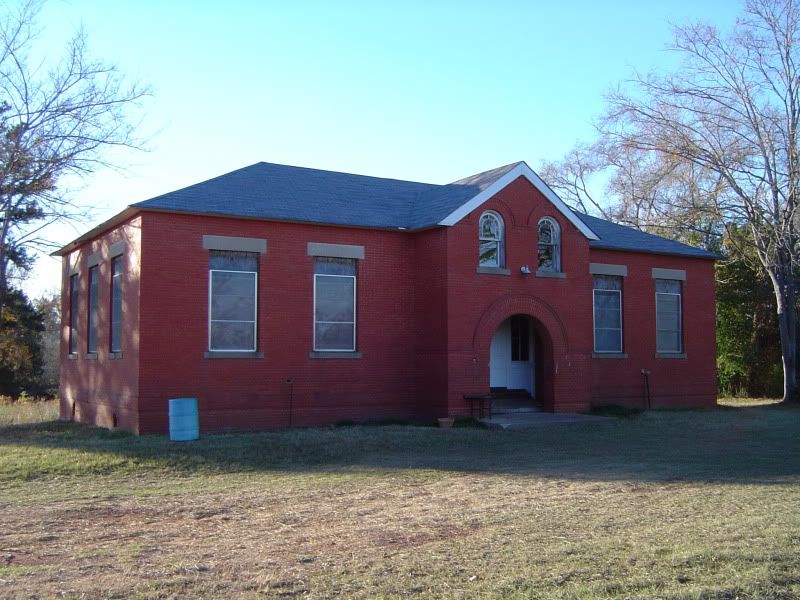 Kelsey Academy today, a de facto repository for town memorabilia
Kelsey's population grew to around 750 residents in 1917, and the town had its own business district with 14 commercial enterprises. That same year, however, the Marshall and East Texas Railway was abandoned; originally constructed as a logging line, it operated until the timber areas it served were logged out. The only problem was that Kelsey's farmers depended on that railroad line to ship their crops to market. The population continued to grow to around 800 in 1923, but many residents in Kelsey realized there was an increasing tolerance for Latter-day Saints throughout America, which meant a safe haven like Kelsey was no longer necessary for Texas Mormons. And so the colony began to deteriorate, especially when the Great Depression hit the nation.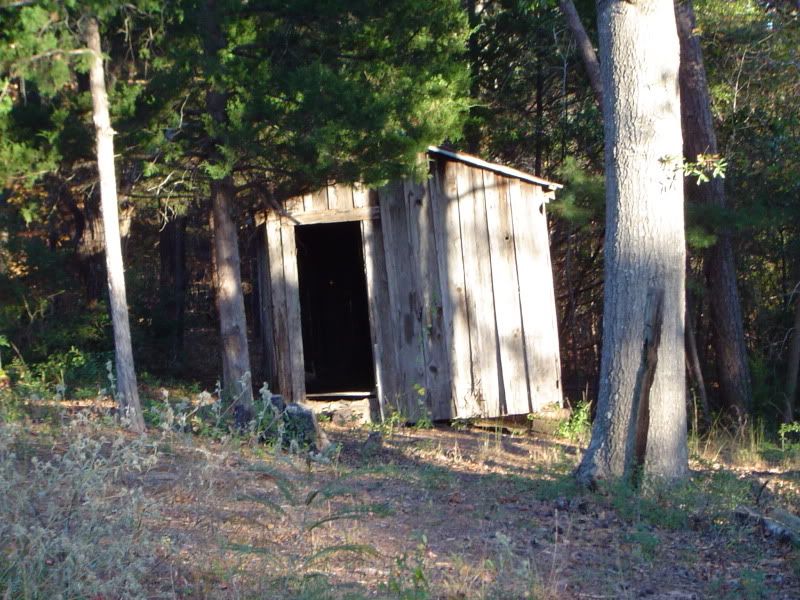 Crumbling remains of a small abandoned home or shed in Kelsey
The old log chapel had long given way to a more accommodating church, but today there is no operating church, LDS or otherwise, in the ghost town of Kelsey; the last church to serve the community has now become a private residence.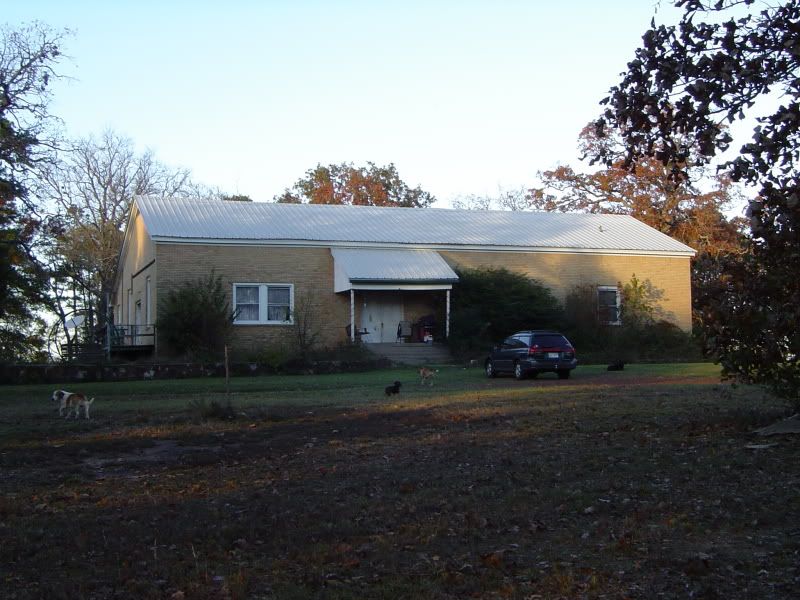 Former Mormon church at Kelsey
With the consolidation of Kelsey's school system with the Gilmer Independent School District, Kelsey became a quiet little rural community where the remaining denizens developed fond memories for the town, including, in the words of one resident, "Quiet walks in the woods, swinging on the porch, chores, loooong school bus rides into Gilmer and a weekend drive to the town square." Most of the town's original buildings are long gone, although BSA Troop 311 has made a valiant effort to map out where the buildings were once located. Today, Kelsey has perhaps 50 residents remaining.
There are also two cemeteries at Kelsey, one of them reserved for the Sanders family.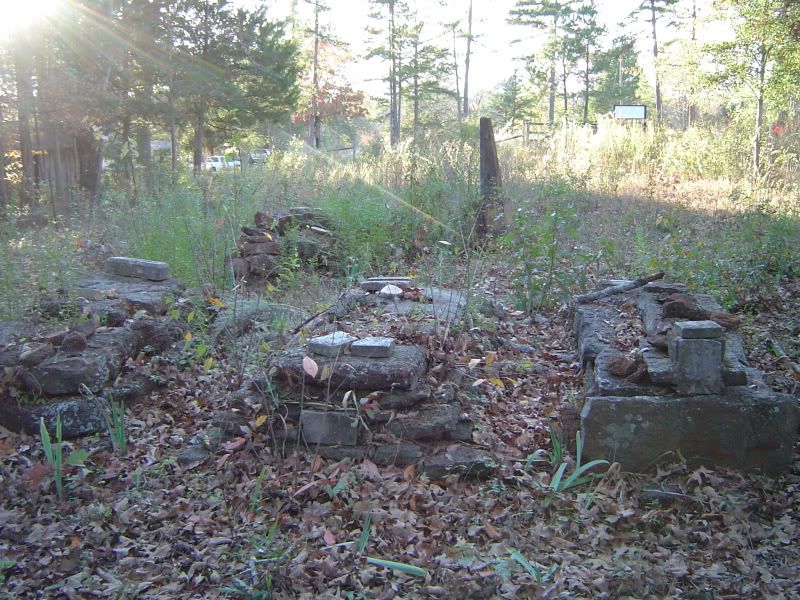 Family plots at Sanders Cemetery in Kelsey, next to Kelsey Academy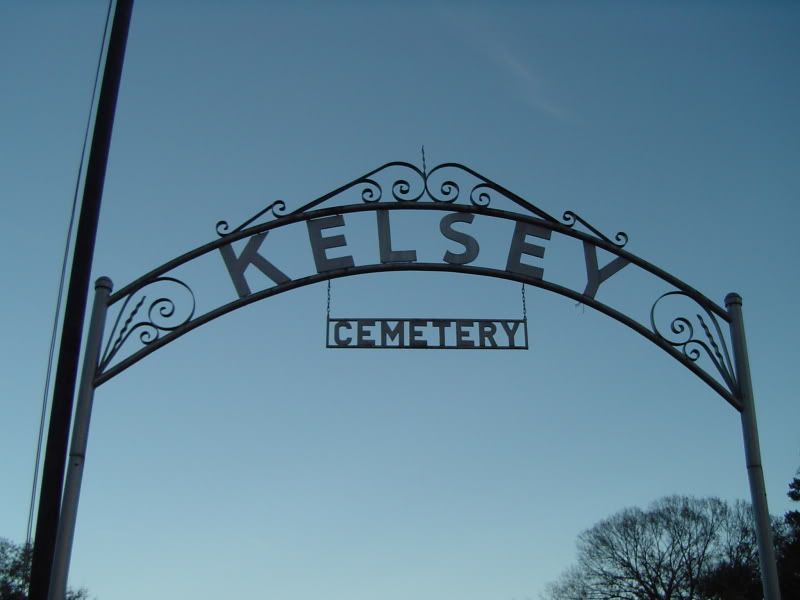 Front gate to Kelsey Cemetery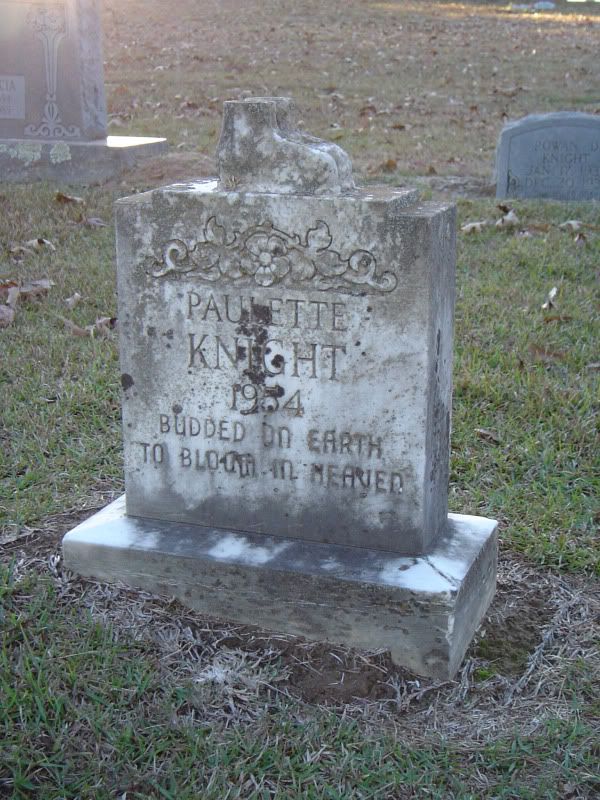 Budded on Earth to bloom in Heaven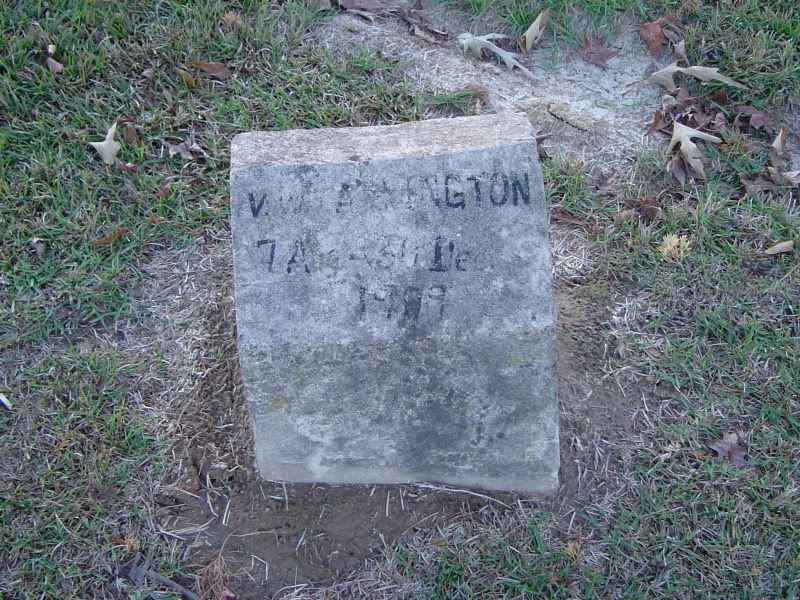 A rough tombstone inscribed with a black permanent marker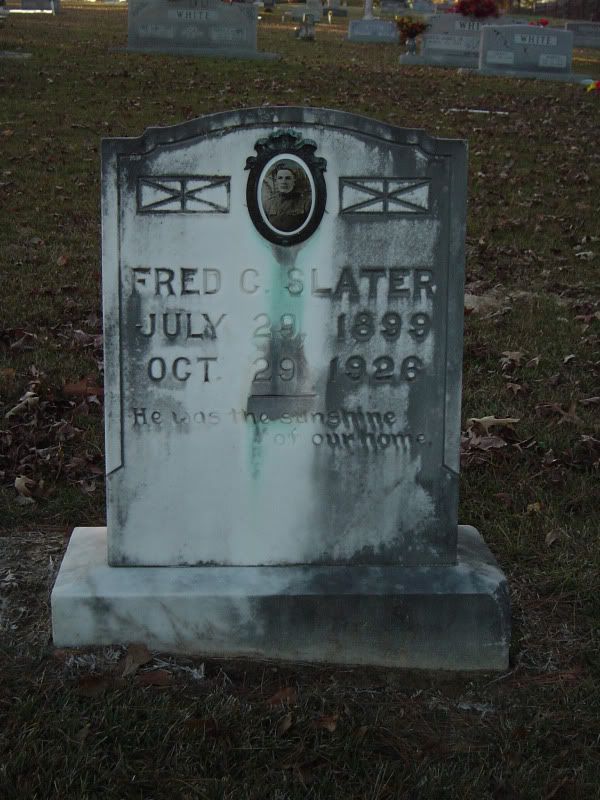 Handsome tombstone of Fred C. Slater
I hope you've enjoyed this set of photos from Kelsey, and I apologize that I haven't been that active on the blog lately - between the holidays and a cold, I've been preoccupied. But I'm already staking out more ghost town expeditions for 2012 so be on the lookout for more exciting adventures! More forgotten towns! More brushes with certain death! (On second thought, scratch that last one.) And my best wishes to all of you throughout the New Year.